Fields & Applications
Mass Spectrometry
Deep Sea Supernovae
Researchers have found evidence of ancient star explosions in deep-sea sediments
Lauren Robertson | | Quick Read
Our solar system has been traveling through the local interstellar cloud (LIC) for the last few thousand years – but where did the LIC come from?
To plumb the depths of the mystery, researchers at the Australian National University Heavy Ion Accelerator Facility used accelerator MS to analyze deep-sea sediment samples spanning the last 33,000 years (1). They found that iron-60 – a radionuclide formed by exploding stars – was present throughout the samples, but at a low concentration and with no discernible change in the pattern over time.
More research is needed, but this discovery offers an early indication that the LIC did not arise from a single, recent, nearby supernova. In fact, its iron-60 dust particles could represent "echoes" of numerous other star explosions millions of years old.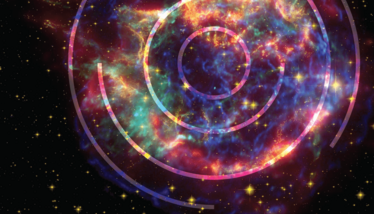 Receive content, products, events as well as relevant industry updates from The Analytical Scientist and its sponsors.
A Wallner et al., PNAS, 117, 21873 (2020). DOI: 10.1073/pnas.1916769117