EPA Method 537.1: Determination of Selected Per- and Polyfluorinated Alkyl Substances in Drinking Water by Solid Phase Extraction and Liquid Chromatography/Tandem Mass Spectrometry (LC/MS/MS)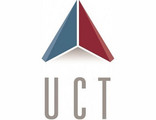 contributed by UCT |
Summary:
Per- and polyfluoroalkyl substances (PFAS) are a diverse group of synthetic organofluorine compounds that are widely used in industrial applications and consumer products. PFAS are persistent in the environment, are resistant to degradation, and are known to bioaccumulate in humans and wildlife. PFAS have historically been analyzed in drinking water according to EPA 537 (14 compounds) and 537.1 (18 compounds) [1,2]. An updated method, EPA 533, has been validated for the analysis of multiple short-chain PFAS, including telomers and precursor compounds, that cannot be measured by EPA 537.1 [3]. EPA 537.1 measures PFAS by styrenedivinylbenzene (SDVB) single polymer solid-phase extraction (SPE) and liquid chromatography/tandem mass spectrometry (LC-MS/MS).
This application note outlines the analysis of PFAS in drinking water according to EPA 537.1 utilizing UCT's Enviro-Clean® polymeric styrenedivinylbenzene (DVB and/or HLD) SPE cartridges (ECDVB156P/ECHLD156-P). LC-MS/MS analysis was carried out using a Selectra® C18 HPLC analytical column (SLC-18100ID21-3UM), while a short (5cm) C18 delay column (SLC-1850ID46-5UM) was used to reduce potential PFAS contamination from the HPLC system. For quantitation, a seven-point calibration (0.5-25 ng/mL) was performed, and all compounds were found to be linear with R2 values > 0.99. The extraction method was evaluated by spiking reagent water samples with PFAS at 2.5 and 20 ng/L. Recoveries of all analytes were within a range of 70-110% and RSD values <10%. Due to the prevalence of fluorochemicals used in lab equipment, excluding the use of any PTFE labware throughout the sampling and analytical processes (including HPLC solvent inlet tubing) is essential for accurate analysis of PFAS. The use of UCT's linear low-density polyethylene (LLDPE) large volume sample transfer tubes (VMFSTFR06-PFC) in conjunction with our complete Glass Block Manifold kit (VMF016GL-PFAS) geared towards PFAS analysis allows for simplified sample preparation and prevent any further introduction of contaminants to the samples.
Read the full article now
Log in or register to read this article in full and gain access to The Analytical Scientist's entire content archive. It's FREE!
Receive content, products, events as well as relevant industry updates from The Analytical Scientist and its sponsors.