UHPLC Analysis of 6 common nitrosamines using YMC-Triart C18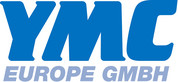 contributed by YMC |
N-Nitrosamines are a class of small organic compounds with the chemical structure R1R2-N-N=O where R1 and R2 are usually alkyl groups. They are typically formed from secondary amines reacting with nitrosating agents (such as nitrite) under acidic conditions. These compounds are found in food, especially cured meat products, as well as tobacco, consumer products, cosmetics and drugs. Impurities in drugs could be found in antihypertensives, gastric acid blockers and antidiabetics drugs. Additionally, nitrosamines can be formed in the mouth or stomach due to the acidic pH that prevails there. Based on animal studies, it is assumed that nitrosamines are probable human carcinogens that may produce cancer in a range of organs. For this reason, the European Medicines Agency (EMA) already set maximum limits for the daily dose of various nitrosamines in drugs. These compounds also need to be monitored in several industries, such as in the food industry, pharma industry and in the production of children's toys.
Therefore, reliable analyses are essential for accurate quantification. In this application note, 6 nitrosamines are separated using YMC-Triart C18. The chromatogram shows that the analysis of nitrosamines can be quite challenging. A stable baseline is a crucial factor in order to determine the small peaks that are commonly observed in nitrosamine analysis due to their low concentrations as impurities. Good separation and resolution can be achieved by using a YMC-Triart C18 column which makes it an ideal choice for sensitive analyses such as this.
Read the full article now
Log in or register to read this article in full and gain access to The Analytical Scientist's entire content archive. It's FREE!
Receive content, products, events as well as relevant industry updates from The Analytical Scientist and its sponsors.