Business & Education
COVID-19
A Powerful Alliance
With Nigel Skinner, Head of Marketing, Andrew Alliance, Geneva, Switzerland
sponsored by Andrew Alliance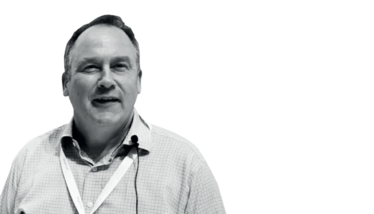 How have your ways of working changed this year?

Like most companies, we have worked remotely to ensure compliance with guidelines and restrictions, as well as ensuring the safety of our employees, partners and customers. However, many of our users have had to continue working due to the critical nature of their employment. Their roles range from the development of diagnostics and therapeutics – including tests and treatments for COVID-19 – to food safety. The situation has of course created additional challenges for us in terms of manufacturing, marketing (due to canceled trade shows), and on-site customer demonstrations.

But it's not all doom and gloom. We have benefited from some of our existing practices, including an increasing use of "e-demos" to reduce travel and our carbon footprint (we are a carbon-neutral company!), as well as increased emphasis on digital marketing. Experience in these areas has helped us more readily adapt to our "virtual world" in lieu of customer visits and trade shows. A great example is our award-winning lab automation, which employs cloud-native software and can be demonstrated, set up, and operated remotely! We launched this in February 2019.
Have any aspects of the "virtual world" been particularly challenging to navigate?

The lack of trade shows has made it more challenging to strike up conversations with new customers. Major events in our calendar – Analytica for one – were postponed until mid-October and made entirely virtual. In addition to the e-demos I mentioned above, we're also fortunate that we have a number of products that are visually appealing, such as the Andrew+ pipetting robot and the Pipette+ smart pipetting system.

We have also been able to develop engaging videos for these products that highlight their important technical benefits for companies needing to accelerate their research and development in the age of remote working. For example, we launched a series of "deminars" to demonstrate the ability to set up and operate these robots remotely, as well as a series of webinars exploring how customers are already using these products remotely!
What's your proudest achievement in these troubling times?

Our products have been used by companies engaged in cutting-edge development of new diagnostics, tests, and life-saving therapeutics. Here are some amazing examples:
Mammoth Biosciences is using an Andrew+ to continue developing their COVID-19 test in partnership with GSK. Their research leader is able to set up protocols at home, launch them remotely and watch the progress via Zoom.
Bioside Diagnostics was able to quickly upscale its SARS-CoV-2 RT-PCR test during lockdown in Italy. Our robot was set up at its lab "remotely" and supplied them with the many benefits of our platform.
HG Pharma is using our Pipette+ system in its mobile testing trucks. This is happening in Austria now, but is due to be expanded to other countries in Europe, including Germany and the UK. Why? It ensures absolute reproducibility in sample and reagent pipetting – in this case for a RT-PCR-based test – as well as full traceability. This last quality is particularly important for COVID-19 testing.

We've also been informed by Frost & Sullivan that we will be awarded the 2020 Product Leadership Award for North America to honor our Pipetting Robot for Life Sciences. The reasoning behind the decision: "The unique capability of providing remote data access has enabled Andrew Alliance to match market and customer needs that are increasingly moving toward working either remotely or in adherence to social distancing norms amid the COVID-19 pandemic."
And what about new business relationships?

Andrew Alliance was acquired by Waters Corp in January as part of its (and our) collective vision to bring the benefit of the fully "connected lab" to LC-MS users, as well as users in adjacent workflows, such as qPCR, next-gen sequencing, and so on. The move is incredibly exciting as it promises to bring improved repeatability and productivity to all aspects of the workflow, from samples to results – a clear, ever-present need that has only been highlighted by COVID-19.

Not only are we accelerating user workflows without compromising data quality, but we are laying the foundations for an exhilarating journey together in the post-COVID world. We will be more digitally aware, more agile, and better placed to support labs operating in a broad range of analytical techniques. These labs span from those conducting LC-MS proteomics and metabolomics to translational research, where automation for sample handling that supports various omics workflows is crucial.


Keen to hear more? Visit www.andrewalliance.com!
Receive content, products, events as well as relevant industry updates from The Analytical Scientist and its sponsors.