Business & Education
Business
Awards Above Suspicion
When it comes to organizing scientific committees, evaluators, and awardees, we need to employ a church and state approach – unless we want to weaken the prestige of all conference competitions
Victoria Samanidou | | 3 min read | Opinion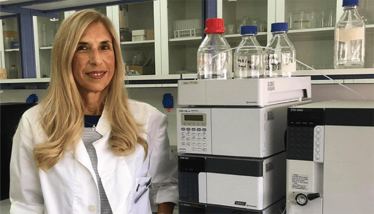 Many years ago, when we started organizing scientific conferences, regardless of whether they were national or international, our policy was to exclude all organizing committee members from receiving any sponsored award – including poster and oral presentations. Additionally, we did our best to exclude all students with a connection to chairpersons and/or organizers.
Some of my students weren't happy about this strict approach – they didn't want to be excluded through no fault of their own, especially considering the value of such distinctions. And it's not about the money for most (despite its almost universal significance); consider the competition for positions, where any accolade can help applicants stand out from the crowd.
Clearly, finding the right balance is tricky.
However, I have observed a new tendency of late, where at least one award is given to a researcher who appears to be actively involved in the organizing committee. Even worse, I've been to conferences where the majority of prizes are awarded to that category of participants. What's going on here?
When discussing this strange new world with colleagues, a common first reaction is to doubt the integrity of the whole process. Of course, this isn't necessarily the case – the award may be justified. But it's hard to dispel all doubt.
Are there really two schools of thought on this controversial topic within the scientific community? I decided to ask my peers for their opinion by sharing a poll on Twitter. My question: Do you believe that members of the organizing committees in scientific conferences should be practically "excluded" from presentation awards, so that non-biased processes are ensured and confirmed? In hindsight, I now recognize how my heavily weighted question may have skewed results. Nevertheless, out of 20 responses, 80 percent answered in the affirmative. The next day, I asked the same question on LinkedIn, where 72 of my connections participated and where 74 percent agreed with the need to establish a non-biased, impartial, fair process when awarding young scientists at conferences.
I breathed a sigh of relief. Apparently, I wasn't being unfair to my students by trying to insist on the need for an unbiased selection – I was simply following common sense in the eyes of an admittedly limited selection of my peers.
Clearly, there are some who think we should simply have confidence in the committee's integrity and honesty, and trust that our peers assessing the presentations are using solid criteria. And I respect this argument in principle; however, given what I have seen in recent conferences, I'd suggest that this isn't always the case either.
Evaluator committee members whose task it is to review many lectures or posters do deserve our trust and respect – it isn't easy given the often-large number of excellent presentations and posters. So surely we must help them ensure the process is honest and transparent by developing and following objective, crystal-clear procedures – set at the beginning – and clear mechanisms to eliminate potential conflicts of interest. If not, we risk weakening the prestige of all such competitions, which would ultimately harm the careers of many promising young scientists who genuinely deserve recognition for their work.
To put it another way, we should keep in mind the old proverb that Caesar's wife must be above suspicion.
Receive content, products, events as well as relevant industry updates from The Analytical Scientist and its sponsors.