Fields & Applications
Environmental,
Forensics
Crowdsourcing Toxicology: The Sequel
The current outbreak of vaping-associated lung disease highlights the risks facing consumers when markets move faster than regulation
Charlotte Barker | | Opinion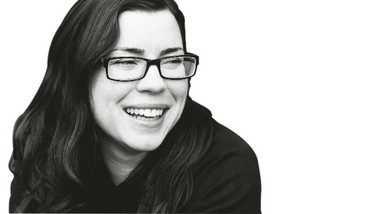 Back in summer 2018, The Analytical Scientist highlighted the lack of analytical information available to regulators and consumers on the health effects of vaping and e-cigarettes (1); in my editorial, I called it "a global toxicology experiment" (2). The first results of that experiment are now starting to emerge… And it's not good news.
In early 2019, reports started to appear of serious lung injuries in people using vaping products. The situation escalated rapidly; at the time of going to press, America's Centers for Disease Control (CDC) has recorded 37 deaths and 1,888 cases of vaping-associated lung injury.
FDA forensics laboratories are scrambling to analyze hundreds of samples but have been unable to pinpoint the specific chemical(s) causing the condition. So far, the most significant association appears to be with products containing THC, the main psychoactive component of cannabis.
Perhaps it is not surprising that the origin of the outbreak appears to lie at the intersection of vaping and cannabis, two products with a history of minimal safety testing or quality control. The discretion and convenience of vaping e-liquids struck a chord with consumers and it has quickly become one of the most popular ways to consume cannabinoids. Though research on the safety of vaping nicotine products is limited, for cannabis oils it is almost non-existent.
As legalization spreads, cannabis is cleaning up its act, with tough new regulations for products sold on the legal market. But it's clear that more research is urgently needed into the chemical constituents of e-liquids (whether black market or legal, containing cannabinoids or not). There is no such category as "generally recognized as safe to vape".
In a LinkedIn essay (3), analytical lab CEO Rob O'Brien calls for international standards organizations, analytical laboratories, and government organizations to come together to create standards for a new category: "Products intended for inhalation after high-temperature vaporization."
With the death toll rising every week, analytical scientists everywhere should be asking: "What can we do to help?"
Receive content, products, events as well as relevant industry updates from The Analytical Scientist and its sponsors.
C Barker, "The Cloud Chasers", The Analytical Scientist (2018). Available at: bit.ly/34qO5ko
C Barker, "Crowdsourcing Toxicology", The Analytical Scientist (2018). Available at: bit.ly/2NdGC2d
R O'Brien, "An analytical scientist perspective on the current vaping situation" (2019). Available at: bit.ly/2WHGJ9A. Accessed November 4, 2019.