Business & Education
Chemical,
COVID-19
Fighting Bad Guys in the Shadows
In times of darkness, analytical chemists offer a guiding light
Matt Hallam | | Opinion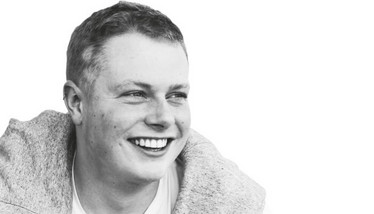 Incredible applications for analytical technologies are published every day – sometimes (if not often) in response to rather troubling events. Peatland destruction, releasing millennia of trapped carbon? Nuclear magnetic resonance guides the way. Tainting of our water by so-called "forever chemicals"? Chromatography tandem MS techniques seek the truth. Brains turned to glass by pyroclastic flows of 520 oC? Proteomics investigates.

Analytical chemists act as unsung defenders on the frontline to tackle – and understand – our greatest threats; the recent development of a combined optics and magnetic particles technique for high-throughput COVID-19 coronavirus detection from saliva emphasizes this dedication (1). And, though the technology requires investment for expansion, the breakthrough exemplifies the resilient rise of analytics to combat insidious issues – a beloved vigilante, fighting bad guys in the shadows.

Collaboration is key to victory in our call to arms. In the case of clinical issues, instrument developers and clinicians must act in tandem to collect samples and validate methods; for environmental matters, analysts must side with governments to enact meaningful change and protect citizens; in forensics, the efforts of archeological experts ensure our analytical success.

The other secret weapon in our arsenal: information and data sharing. In the race to combat the COVID-19 coronavirus outbreak, ACS have released a free-to-read virtual issue of coronavirus research, facilitating open access to research-relevant articles. More widely, cloud-based platforms and databases of chemical information (such as METLIN – an MS identification database comprising over 500,000 molecular standards) allow us to easily capitalize on data acquired by our peers. Coupled with the rise of chemometric approaches for mass data management – and the rise of deep learning and artificial intelligence – it has never been easier to combine our forces (and expertise).

In short, you provide a light in the dark – guiding one another, and society, towards positive change. Though the darkness can be pressing (think pandemics and immediate nuclear threats), you persevere to navigate it – sometimes putting yourselves in harm's way to do so. And from this darkness sprouts progress, paving the way for the next generation of analysts to illuminate further recesses previously beyond our reach.
Receive content, products, events as well as relevant industry updates from The Analytical Scientist and its sponsors.
Bar-Ilan University, "New technology developed by Dr Amos Danielli may significantly reduce diagnostic time of coronavirus" (2020). Available at: https://bit.ly/2SUAYUv