Fields & Applications
Environmental
A Crystal-Clear Solution?
To bring a drug to market, researchers must establish basic properties, such as solubility, morphology, and physical form stability – a time-consuming and costly process using traditional methods. Could crystallization technology be the solution?
Dan Dumitrescu | | 3 min read | Opinion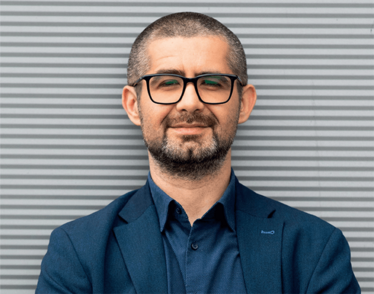 A drug's journey to fully approved, market-ready status is a long one. After identifying an active pharmaceutical ingredient (API), chemists must determine the most stable formulation for industrial-scale manufacturing and storage in different conditions. Pre-clinical and clinical phase trials, regulatory approval, and manufacturing all contribute to a process that takes years from start to finish – with many potential pitfalls.

From a chemical perspective, the manufacturing process relies on ascertaining some basic properties, such as temperature dependent solubility. Unfortunately, some of the available methods have some drawbacks. For example, ultra-high or high performance liquid chromatography (UHPLC/HPLC) is often used in the "shake flask" method to measure solubility, but the accumulated time taken to plot a solubility curve can be up to 112 hours! Long waiting times inhibit progress in the lab. But the demands of running multiple consecutive assays are not only time-related. The consumption of chemical reagents and utilities can also be very costly. And in cases where only a small amount of the test subject is available, such exhaustive testing may not be possible – even though, by investigating as many experimental conditions as possible, pharmaceutical developers can maximize the value of their proprietary molecule…

Cost pressures also mean that crystallization studies are sometimes scheduled later in the process. However, if the drug is then found to have untenable properties (unsuitable solubility at a specified temperature/pH or an unscalable crystal formation process), the whole project must be pushed back to the API identification stage – the worst-case scenario for the researcher and their investors.

Fortunately, new solutions for crystallization research are coming into focus. Not only are these solutions quicker, they are also more cost-effective, allowing researchers to investigate solubility earlier, reducing the chance of expensive losses later in the development pathway. Such solutions are also more efficient than the other available options – both in terms of energy efficiency and waste streams. So it's perhaps no surprise that crystallization is now the preferred industrial method for purification and separation.

Integrated transmissivity technology can analyze a sample by passing light through it as crystals form, giving you accurate and clear cloud points at the milliliter scale. In addition, multiple reaction chambers can run in parallel, escaping the limitations of consecutive assays and boosting the reproducibility of the data collected.

It's important to note that crystallization technology is not a miracle cure for all the challenges facing drug development research. The biopharmaceutical industry, for example, must contend with the structural complexity and susceptibility to degradation. Additionally, their ability to permeate biological membranes can be much lower than small-drug molecules. As a result, the analytical techniques used in pre-clinical biopharmaceutical studies are often different to their small molecule counterparts. Nonetheless, the issues involved with crystallizing large biological molecules or highly polymorphic compounds can be mitigated by thoroughly controlling crystallization parameters – namely supersaturation, stirring, and temperature – which improves viability for all sorts of chemical structures.

In my view, the application of these cutting-edge instruments for small molecule analysis could fundamentally improve drug discovery processes. The same crucial data is produced in hours, not days, with half the amount of material previously required and for a smaller cost to pharmaceutical manufacturers. By embracing these technological innovations, researchers can maximize efficiency in this early stage of drug development.
Receive content, products, events as well as relevant industry updates from The Analytical Scientist and its sponsors.