Fields & Applications
Environmental,
COVID-19
Droplet Digital PCR Makes a Splash
The COVID-19 pandemic made wastewater testing commonplace, but we'll need a concerted effort from governments and scientists to ensure cutting-edge analytical technologies – namely ddPCR – are available to local communities across the globe
Sarah Kane | | 4 min read | Opinion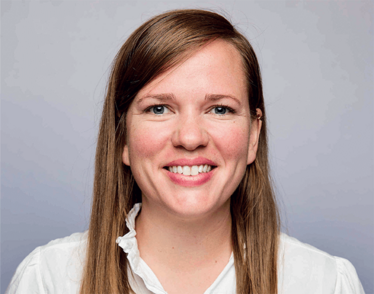 Wastewater testing dates back to the 1940s, when it was first used to understand polio and other viral pathogens transmission in local communities. Over the years, scientists and public health officials have used wastewater testing to track viruses and aid governmental decision making. However, it wasn't until the COVID-19 pandemic that wastewater surveillance became commonplace.
Wastewater monitoring has become one of the best solutions to accurately "test" entire communities for infectious diseases at once. This is because many viruses, including SARS-CoV-2, are excreted by infected individuals in large amounts. Compared with traditional approaches to individual testing, wastewater testing is more likely to include data from asymptomatic patients, allowing those populations to be anonymously identified. Additionally, wastewater surveillance generates early warnings, providing actionable information to local health officials and healthcare organizations – while they might still have time to react.
For example, one county in Florida observed a steep rise in one particular SARS-CoV-2 variant within their wastewater days before their anticipated July 4 celebrations. After five days, there was a surge in COVID-19 admissions within the local hospitals. Using the wastewater data collected days prior allowed the local public health officials and health organizations to make the necessary plans to tackle the surge head-on.
The technology behind the testing is critical to the success of wastewater surveillance – and the level of accuracy depends on the method. Typically, scientists will first use sequencing technologies to identify and characterize a new virus. Once the virus is identified, PCR-based methods are used to track it within the wastewater on an ongoing basis because these assays are cheaper and yield faster results with simpler data analysis.
Though several types of PCR testing can be used for wastewater testing, quantitative PCR (qPCR) and Droplet Digital PCR (ddPCR) are most popular; however, I'd argue that qPCR is not the optimal choice for wastewater testing. First, it requires scientists to generate a reliable standard curve. Second, qPCR is considered more susceptible to inhibitors unsurprisingly found within wastewater. The results are also prone to human error – and rather than counting the RNA copies within a sample, the data provides relative readouts.
On the other hand, ddPCR provides absolute quantification. A water-emulsion droplet system is used to partition nucleic acid samples, and PCR amplification is performed within each droplet. Partitioning the sample into thousands of miniature reactions also provides resistance to wastewater inhibitors. Fluorescent probes mark each droplet containing the sequence of interest, which enables direct counting by a droplet reader. After applying Poisson statistics, scientists can determine the precise concentration of the target sequence from the data generated. And that's why the CDC supports digital PCR technology as the optimal choice for wastewater testing (1).
The differences between the two technologies can be explained with an analogy of a person walking down the street with coins jingling in their pocket. Using qPCR, you would be able to conclude that the person has money in their pocket; with ddPCR technology, you could determine the exact change.
Scientists now have the ultra-sensitive molecular technology, protocols, and data analysis strategies they need to implement wastewater testing as a first line of detection for future outbreaks – whether that may be the next SARS-CoV-2 variant, mpox, polio, Ebola, or any similar disease that could find itself in the wastewater stream. And we see a growing number of collaborations between local officials and companies to build testing infrastructure for the next emerging virus – with support from governments. For example, the CDC, EPA, and the Department of Commerce have increased their financial support of wastewater testing projects throughout the US.
However, in an increasingly global society, public health efforts – especially related to infectious diseases – cannot remain siloed between local and global communities. To realize the potential of comprehensive, real-time disease detection and tracking, wastewater-based epidemiology needs even more widespread adoption. To get there, we need collaboration on multiple levels: i) governments need to work together to enact policies, share resources, and ensure all countries obtain ddPCR instruments regardless of socioeconomic status, and ii) scientists need to work together to standardize wastewater testing methods and data reporting.
Through wider adoption of ddPCR and better collaboration, scientists across the world will gain confidence in the accuracy, reliability, and sensitivity of their pathogen detection data, helping drive forward the fields of epidemiology, public health, and environmental analysis for us all.
Receive content, products, events as well as relevant industry updates from The Analytical Scientist and its sponsors.
Centers for Disease Control and Prevention, "Wastewater Surveillance Testing Methods" (2022). Available at: https://bit.ly/3KOlApr.