Fields & Applications
Guiding Lights
Have your graduate students discovered all of the career paths open to them? Have you recognized the demands and realities of an evolving job market? In short, is it time to become a better mentor and guide students to real opportunities in industry?
Rich Whitworth |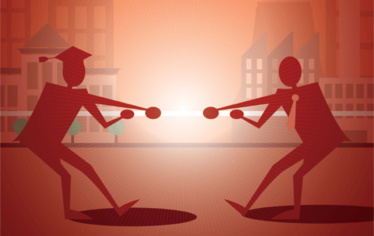 What's the problem?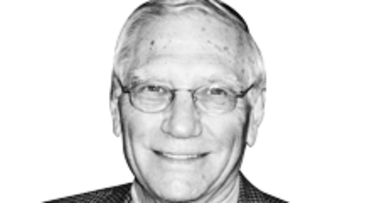 Harold McNair: In North America, there's no problem in general with graduate chemistry programs – although decreasing government funding makes research more difficult. There's a strong increase in international students, particularly those coming from China and India, so our reputation remains very high both at home and abroad.
I do however see a problem with mentoring – and this affects our students. Only 10 percent of PhD students in the USA will remain in academia after they graduate because there aren't many jobs; in fact, academic jobs are on the decline due to the aforementioned cuts in government funding. Nevertheless, most students are mentored in graduate schools to become professors. According to my own research, about 80 percent of US graduate students take up employment in industry. However, very few are mentored or encouraged, or actually taught about what industry will be like.
I believe that the best way to learn about industry and attain reasonable first-hand knowledge is to get an industrial job during the summer. But this does not happen. Indeed, few faculty members have industrial experience, and some look down on industrial jobs; they think such work is menial because it is applied rather than fundamental.
Also, very few professors want their students gone for three months in the summer time. As for me, I gained many years of industrial experience in different companies during and after my student years, so I know what it is like and I realize the advantages. That's why I encouraged all my students to take internships in the summer time. And when I think of all my graduate students from Virginia Tech, only about eight of them are in the academic world. So actually it's just a problem of mentoring by the faculty members themselves.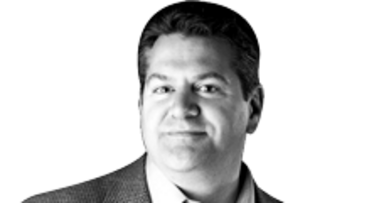 Vincent Remcho: Harold is correct in saying there is no fundamental, critical problem with the technical education that students receive in graduate school today. The disconnect is in how we inform graduate students about various career opportunities and paths, and how we prepare them to make good decisions regarding which paths to follow.
Graduate students are the drivers of academic research, and they are exposed to many aspects of the "inner workings" of the academic career field – research, teaching and service.
They are often sheltered, though, from the finer details: how professors actually accomplish their work. We should engage graduate students in more of our daily activities: proposal authorship, budgeting, preparation of teaching materials, outreach activities. It would be good for courses on these topics to be taught as well.
I also agree with Harold's assertion that we do not typically provide students with insights into career opportunities in industry and in government labs. Summer internships are a great way to provide this insight and to help students connect with prospective employers. Yes, this does come at the cost of having them disengage from the academic research lab for a period, but it is a price worth paying. We also could do a better job of inviting seminar speakers from industry to provide students with an opportunity to hear more about what PhD chemists do in industry.
In academia, professors largely work independently, though they are of course subject to periodic review. They are required to be highly self-motivated and historically have not had much mentorship – they entered as assistant professors and were left to figure it out on their own. Now, we are seeing some new efforts in the direction of mentorship. This is wise: universities make a large investment in recruiting and hiring these promising scientists, and it is smart to mentor them toward success yet to ensure that they retain their full academic and creative freedoms.
In industry, mentorship is more the norm, yet the research horizons are typically more limited; after all, the needs of the company must be met. There is room for each field to learn from the other.
What are the key issues?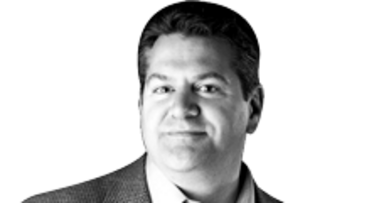 VR: The key barriers to providing graduate students with these new opportunities are simple to define but challenging to address:
Convincing faculty that research productivity will not plummet (in fact, it is more likely that productivity after the internship will increase appreciably) if one or two students a year head off for summer internships.
Convincing partners in industry to fund summer internships and bring students into the research, QA/QC, and development labs.
Convincing university administrators to fund (and provide appropriate teaching credit for) career preparation classes that are specific to the field of chemistry.
Universities need to offer a good course on careers in chemistry taught by a blend of professionals from industry – both start-up companies and established companies, national laboratories and academia. The course should address everything from researching the options to building networks to preparing application materials, and then move into the details of what these careers entail.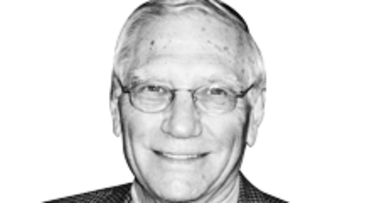 HM: I think that some academics have real prejudice against summer jobs. Some professors say, "No. I need my students here 24/7 in the lab, 12 months a year for five or six years" or for however long it takes. But when 80 percent of our students go into industry, the best thing you could do is to encourage them to take summer jobs. I say: let them learn about industry, learn about the advantages and disadvantages. Good mentors will talk to their students about the need for both academic and industrial experience, in addition to the pros and cons of gaining it.
How urgent is the issue?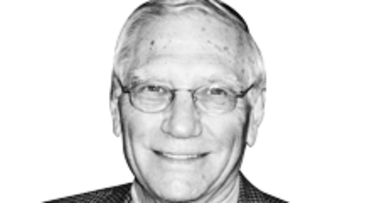 HM: If we don't do this, we're guilty of wasting students' time. For example, think about those students who are finishing their PhDs right now and have been writing proposals and interviewing for academic positions that really don't exist. I suggested to one student not so long ago to think about going into industry and the response was "Oh, I don't want to go to industry, I don't know anything about it." They hadn't even considered getting an industrial job – and that's the problem.
Industry in America is recovering and hiring new people. On one hand, I believe companies would love to recruit skilled PhD graduates who have some industrial experience gained through internships and summer jobs. So, I think industry is suffering a little bit because they need the best people. However, on the other hand, we see graduates who are confused about their future prospects and are unemployed. Then there are many graduates taking a post-doctoral position on low pay and then, after two or three years, they discover they won't get a permanent academic position.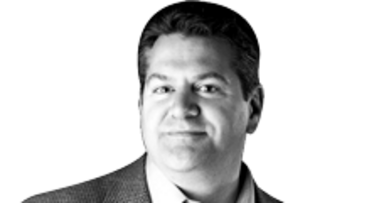 VR: I don't think this is necessarily a new problem, but it is more acute than it was previously. As Harold mentioned, people move from job to job more regularly now than was the case 20 or 30 years ago. Therefore, these skills are more critical – and called upon more often – than they were before. I can say that the academic enterprise in the US is changing at a rate that is unprecedented, and that traditional academic career opportunities in the USA seem to be more limited than before. Conversely, new opportunities are arising in China, for instance, where there is a lot of investment in academic research.
What are you doing to improve mentoring?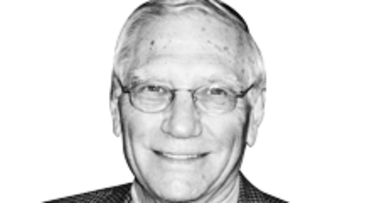 HM: Last year, I gave a seminar at Virginia Tech that compared and contrasted industry and academic jobs. It raised many issues, which are probably common to all universities throughout the USA. For example, people expect to make a lot more money in industry (and indeed, starting salary will be 30 to 40 percent higher in industry). Normally, you'll have a limit on what you earn in industry until you pick up more skills and are promoted to manager. In academia, however, your salary will be low initially and it will increase continually. And if you're a good researcher, you can technically pay yourself a 30 percent salary in the summer time to boost your academic salary, which pays well for nine months of the year. Salary is a personal choice, but you cannot assume either one is going to be exactly the salary you want. One thing's for sure: both jobs will demand hard work!
Another issue for graduates is geographic location. Many of them will have a strict preference: "I'm from Virginia, I grew up here, I want to stay in Virginia or maybe Maryland". However, there are so few academic positions that you have no choice in reality. You have to go where the jobs are, and whether it's Buffalo, New York, or Sacramento, California – in truth, it could be the only academic opening for you that year. On the other hand, in industry there are probably 30 jobs in every state throughout North America.
One thing that bothers many people is job security. They think that once they get tenure at university they're set for life and they can't be fired. In general, industry is more brutal, and if the company is doing poorly, the worst performers are fired. In academia, people are reluctant to let faculty members go during difficult financial times.
I'm not sure of the actual numbers, but I imagine that only about 60 to 70 percent of PhD students who get an academic position actually end up with a permanent job. I know several cases of would-be academics resorting to either part-time or post-doctoral positions five, six – even 10 years after their PhD. One of the factors is the benefit of long vacation time. Academics will say that they only work nine months of the year, but I'm telling you – having been a professor for 45 years – if you only work nine months of the year, you're wasting a lot of time. During those long summer months, you need to do a lot of work, read papers and in many cases do an industrial internship to gain some job experience. So, vacation time is not something you should be thinking about as a young scientist.
Also, in industry you'll have a boss. He can fire you, give you a good salary raise, present you with problems, and he can mentor you. In the academic world, your boss is usually a committee of full professors and once a year they review you on your teaching, research, and service. (The large American universities with PhD programs have research as a major objective and if you don't bring in money, you won't get tenure.) At Virginia Tech, research counts as 45 percent, teaching 45 percent and service or outreach 10 percent.
In industry, your responsibilities are simpler: solve this problem and solve it as quickly as you can. It doesn't have to be 80 percent perfect – the product will ship in two weeks and you've get 10 days to do the best you can.
In other words, we are talking about very different jobs with very different opportunities. Students don't have exposure to that kind of information but they truly need it. Universities should hire industry speakers to tell the students about what they're doing and to offer summer internships. Also, we need to encourage the faculty to realize that some of their best students actually don't want to go into the academic world – nor will they find an academic position – which means they would be better served by real-world advice.
Some look down on industrial jobs; they think such work is menial because it is applied rather than fundamental.
And if we don't solve the problem?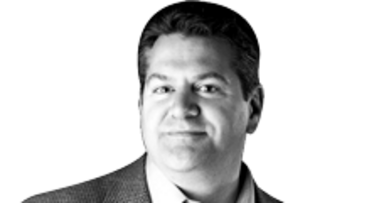 VR: I don't think the sky will fall if we continue on the path we are on, but I also don't think that "muddling through" is a very compelling alternative. To ensure that our students move on into vibrant, rewarding, enjoyable and productive careers, we need to prepare them for a changing job market. As academics, this means building new and more substantial mentoring relationships with students; asking them critical questions about their interests that cause them to carefully consider a variety of career alternatives, and listening effectively to their responses so that we can more effectively help them as they make career decisions.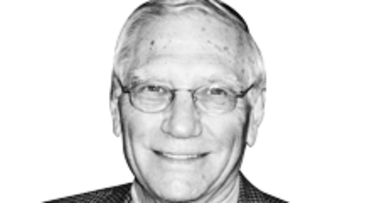 HM: We definitely need further discussion on what to do about the lack of understanding about industry in academia, and we need to find the best way to enthuse the faculty and the best way to educate the students. I don't know what the answer is – yet. But I'm sure other people have equally strong views – and I would love to hear all potential solutions.
Is the Next Generation Ready?
By Lawrence Lesko, Director, Center for Pharmacometrics and Systems Pharmacology, University of Florida.
All of us older guys look at the next generation of scientists coming through the system and wonder about the future. I agree with Harold McNair and Vincent Remcho – it's an important part of our profession and job to mentor people. But it's easier said than done for some; I've seen terrible mentors and very good mentors. Clearly, it's incumbent on all of us – especially in academia – to make our students "job ready". But let's be more specific: it's imperative that we focus on developing people for careers where jobs actually exist.
As professors, we have access to very bright people – great post docs and talented PhD students – and we shouldn't only be giving them the technical training they want (or the technical training we impose upon them for our own goals) – we must also create a context for the application of that technology. Why? So that when these people exit a graduate or post-doc training program, they can easily segue into a position in a pharmaceutical company or the FDA, and not be restricted to following a traditional path through an increasingly competitive academic environment.
Indeed, we need to train people differently. We can't simply focus on the basic science, whether it be analytics, omics or whatever, but take it a good step beyond that. And if you can't offer the additional expertise in context yourself, why not look outside to collaborators who can? In either case, we must make people job ready.
Take the FDA. There are very few jobs in the entire regulatory agency of over 14,000 individuals or so for a pure mass spectrometrist. However, there are many opportunities for someone with mass spectrometry experience and the capability to apply it to public health questions that come up in a regulatory context.
I've been around the circuit a couple of times when it comes to jobs, and during nearly 20 years at the FDA, I interviewed many PhDs and post docs. The majority were totally unprepared for a career in the FDA, more than likely because of the program that was laid out for them in the academic world. We have to be very cognizant about training the next generation in a much more meaningful way. Especially when we consider that success in the academic model is an arcane endeavor. Academicians are encouraged to constantly seek funding (most likely from the NIH) and don't necessarily end up doing the research they want to do; rather they do research that is fundable by the federal government. Consequently, post docs and graduates end up doing basic research rather than applied science. But even research funded by the NIH needs to be translatable; for example, enabling a pharmaceutical company or a regulatory agency to do something differently – and better than the status quo.
There are certainly plenty of jobs out there in applied sciences. I just got a call from someone at a major pharmaceutical company. He said, "I need five people, and I can't find anyone – I'm calling you because I know you train your people to solve drug development problems." I sent him three resumes. I believe there needs to be a groundswell in these kinds of interactions with private industry. We need to shake up the academic world a little bit – from the inside.
Receive content, products, events as well as relevant industry updates from The Analytical Scientist and its sponsors.