Fields & Applications
Chemical
Hitler's Acid in Uranus?
'Exotic' chemical compounds could be present in planet cores
Joanna Cummings |
The core of Uranus could contain significant amounts of carbonic and orthocarbonic acid polymers, according to scientists at the Moscow Institute of Physics and Technology (MIPT) and the Skolkovo Institute of Science and Technology (Skoltech).
"The chemistry of the elements is heavily altered by high pressure, with stabilization of many new and often unexpected compounds, the emergence of which can profoundly change models of planetary interiors, where high pressure reigns," write the authors (1). "The C-H-O system is one of the most important planet-forming systems, but its high-pressure chemistry is not well known."
Using computer modeling, the team simulated the high-pressure conditions of planet interiors and discovered that when the pressure rises to 314 gigapascal, an exothermic reaction between water and carbonic acid results in the formation of orthocarbonic acid (H4CO4) – also known as "Hitler's Acid" because of the molecular structure's supposed resemblance to the infamous Nazi swastika.
USPEX (Universal Structure Predictor: Evolutionary Xtallography), the algorithm used by the team to carry out the analysis, was developed by Artem Oganov's team (MIPT's Computational Materials Discovery Lab) and has been used previously to analyze 'forbidden' substances that may be stable at high pressures.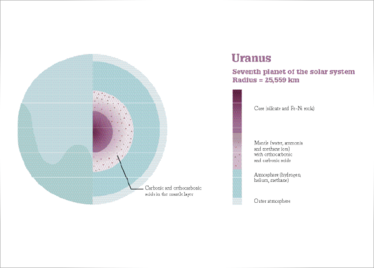 Receive content, products, events as well as relevant industry updates from The Analytical Scientist and its sponsors.
G Saleh and A Oganov, "Novel Stable Compounds in the C-H-O Ternary System at High Pressure", Sci. Rep, 6, (2016), DOI: 10.1038/srep32486