Fields & Applications
HPLC Hits The Big Easy
In May, the 41st International Symposium on High Performance Liquid Phase Separations rolls into New Orleans. Here, we offer our top picks from the preliminary program.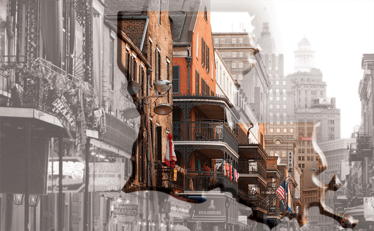 From its beginnings as a biannual event alternating between Europe and the US in the 1970s, HPLC has grown from strength to strength, becoming annual in 1981 and even managing to squeeze in an extra visit to Asia or Australasia on certain years (write Geneva and Beijing 2015 into your diary now).
With a passion for scientific discussion, the program is designed to entice and excite, covering everything from new materials to chiral separations, but with several parallel sessions vying for attention, it can be challenging to plan ahead. To help, we offer our editorial top picks for the busiest period.
Monday (May 12)
Columns I: Monolithic Columns Functionalized with Metal Nanoparticles for Rapid and Efficient Separations (Frantisek Svec)
Biological Applications II:
New Developments in Hydrophilic Interaction Chromatography (David McCalley)
Nanoscale Technology III: Slip Flow Chromatography (Mary J. Wirth)
Tuesday (May 13)
New Materials I: New Materials for Selctive Enrichment of Glycoproteins/peptides for Proteome Analysis (Lihua Zhang)
2D Separations I: Selective Two-dimensional Separations (Peter Schoenmakers)
LC/MS and Biological Systems: It Takes a Village: Improving Separations for Whole Proteins to Achieve Top Down Proteomics (Neil Kelleher)
Wednesday (May 14)
Microfluidics I: Microfluidic Separation Devices with Integrated Electrospray Ionization (J. Scott Mellors)
Chiral Separations I: Effects of Mobile Phase Composition on Retention and Stereoselectivity of Ionisable Analytes on Chiral Ion Exchangers used in LC and SFC Mode (Wolfgang Lindner)
LC/MS III: Can LC-MS/MS be Used in Horse Meat Detection? (Stephen Lock)
Notably, the symposium gala dinner will be held on Wednesday evening aboard the authentic Mississippi steamboat "NATCHEZ". We'll make a bold guess and suggest that tickets will sell like hot cakes.
Thursday (May 15)
LC/MS IV: Discovery of A Novel Ionization Process for Use in Mass Spectrometry and Implications for LC, IMS, and Mass Resolution (Sarah Trimpin)
Small Molecules: A Comparison of Ion Chromatography and Capillary Electrophoresis for the Separation of Inorganic Anions and Cations (Paul Haddad)
Don't miss the announcement of the Uwe Neue; Csaba Horvath Young Scientist; and Best Poster awards as the symposium comes to a close.
HPLC 2014 takes place May 11-15, 2014, at the Hilton New Orleans Riverside Hotel and Conference Center, New Orleans, Louisiana, USA. www.hplc2014.org
Receive content, products, events as well as relevant industry updates from The Analytical Scientist and its sponsors.