Fields & Applications
Sensors,
Food, Beverage & Agriculture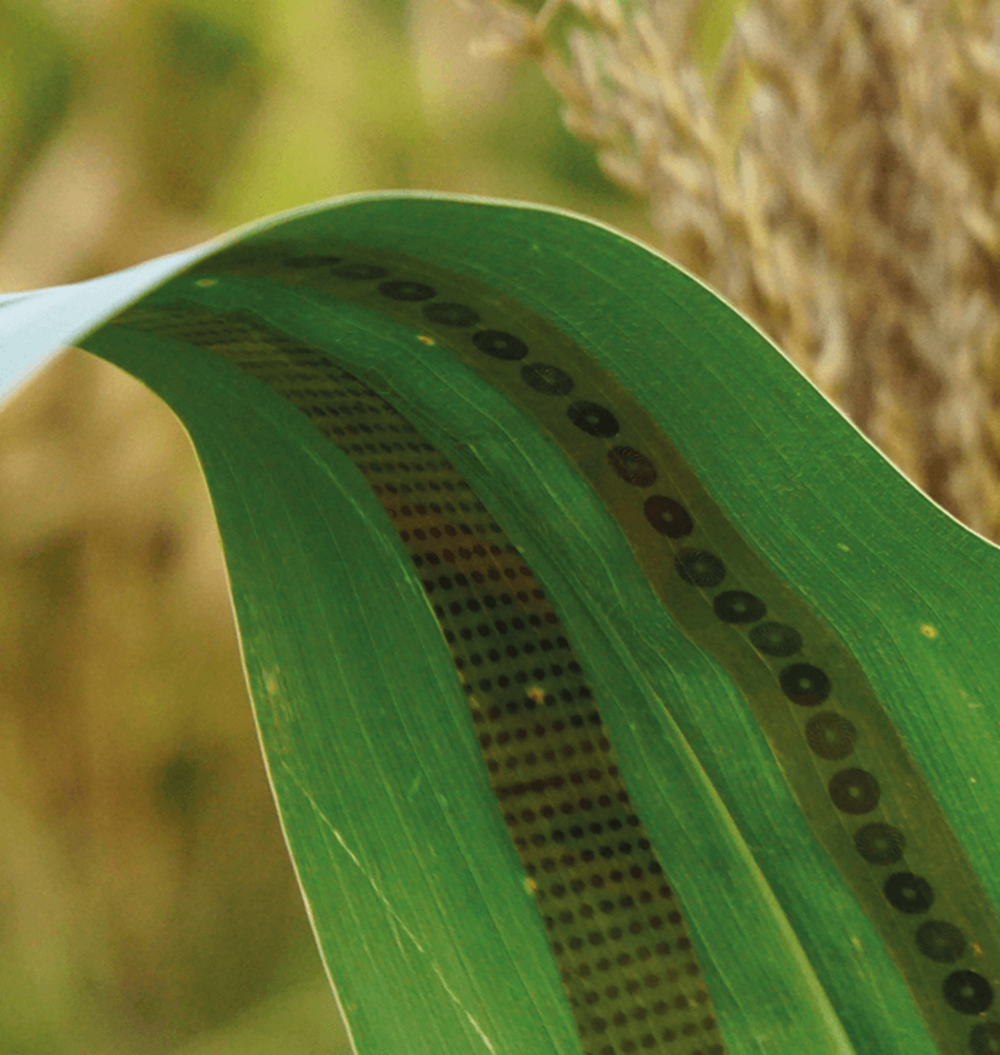 How Does Your Garden Flow?
It seems that humans don't have the monopoly on wearable sensors – Iowa State researchers have developed a tiny sensor for measuring the speed of water movement in plants. Made from graphene oxide and attached to the plant using adhesive tape, the microsensor can measure transpiration in real time. The authors believe this low-cost "plant tattoo sensor" has potential for diagnostics, testing pesticides on crops, and environmental monitoring.
Credit: Liang Dong/Iowa State University.
Reference: S Oren et al., Adv Mater Technol, 2, 1700223 (2017).
Would you like your photo featured in Image of the Month? Send it to [email protected]
Subscribe to The Analytical Scientist Newsletters
About the Author
Joanna Cummings