Fields & Applications
Environmental,
Proteomics,
Data Analysis
Keeping Up with the Power List: Part 1
We asked the 2023 Power Listers about the most exciting emerging trends…
| 4 min read | Discussion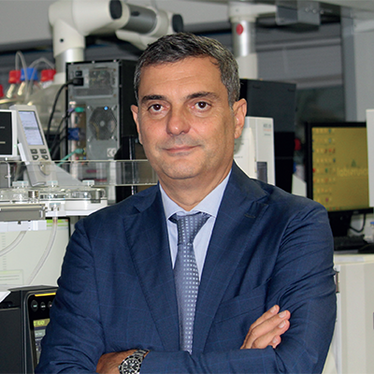 Luigi Mondello

Miniaturization, speed, and automation have been at the core of instrumental development, recently. I believe that more and more effort will be put in the design of instruments that are simpler to operate and maintain, as well as portable devices capable of addressing tasks of environmental concern. Quality and consistency of analytical results will be improved, with less demand in terms of skilled personnel and better allocation of human resources.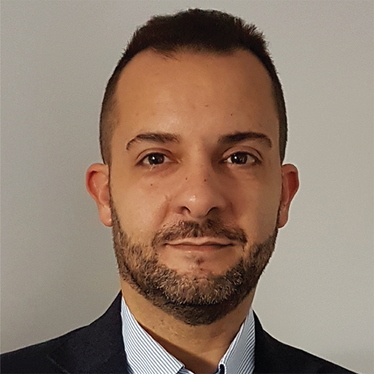 Marcello Locatelli

There is a growing emphasis on green sensitivity, which is increasingly gaining ground in the procedures and methods that are being developed. This is reflected in the adoption of green analytical chemistry (GAC) principles, which prioritize environmentally friendly practices. There has also been talks of green sample preparation (GSP) in the past year, recognizing the importance of sustainable approaches throughout the analytical workflow. These trends align with the global discussion on environmental awareness and the need to reduce the impact of human activities. It shows that we must never stop improving our work.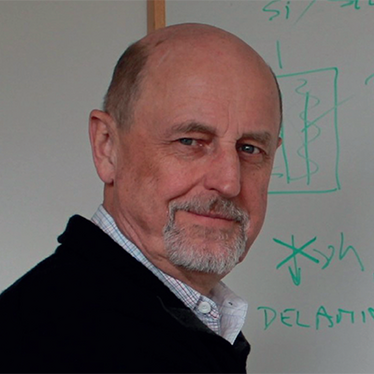 Frank Svec

A new emergence of stationary phases in the field of additive manufacturing leads me to believe that, in the future, entire columns will be identically printed with a computer aid. Today's bead format may not need to be standard – we could see any shape that is precisely calculated to provide highly efficient separations. Today's micro machined devices are a good example of how shape matters, but new printed columns are monolithic by default. What is still missing from this development, however, is affordable high-resolution and high-speed 3D printers.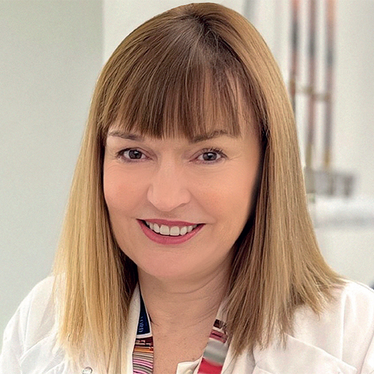 Carol Robinson

For me, it has to be the ability to see protein complexes from tissues. Following careful extraction, so as not to perturb the interactions, we can then use advanced mass spectrometry to interrogate the composition of a complex. I find it fascinating to think about what changes we might find between healthy and diseased states, and I'm very excited about how our understanding of those differences will inform potential disease treatments.
Michael Lämmerhofer

Multidimensional analysis; multiomics for a comprehensive view of biological systems, especially personalized medicine; and advances in single-cell analysis are all highly exciting and will open new possibilities in the future. Assay specificity and sensitivity in comprehensive analysis and untargeted quantification are remaining challenges in many fields, including omics.
(A)I Know, You Know
The most popular emerging trend according to the Power List? Artificial intelligence.

Lloyd M. Smith

I find it interesting how the nature of analytical science has become so incredibly data-rich and data-intensive. A couple of decades ago, a typical analytical project might involve building a home-made fluorescence detector, devising some novel chemistry, measuring something, and writing a paper on what you measured. The big result might be a couple of data plots and a few hundred or thousand data points.

Today, most studies are using sophisticated instruments to routinely gather gigabytes or terabytes of data in disparate areas, such as imaging, mass spectrometry, NMR, electron microscopy, x-ray diffraction, and many others. Much of the work then involves the analysis of the resultant large datasets, which puts students in front of computer monitors for months rather than working at the bench. Because of this, computers/informatics have developed into such a powerful suite of capabilities that they are taking over all fields – not just chemistry or analytical chemistry. Humankind is in the midst of an exponential growth curve driven by computer capabilities, with the current time point of rapid development of AI capabilities as the sharp end of the spear.
Kevin Schug

I noticed a considerable increase in AI use combined with analytical measurements during HPLC 2023 in Duesseldorf – and I believe that we are on the cusp of what we can achieve with data science and analytical chemistry. The possibilities of this are very exciting! As more complicated systems and instruments are introduced, these new dimensions could glean information that exceeds our expectations.
Lutgarde Buydens

AI brings a fantastic opportunity to boost analytical chemistry, data science, and chemometrics. It has the potential to revolutionize the way we tackle global transitional challenges – by enhancing our understanding of the problem, suggesting measurable solutions, and monitoring and evaluating the effectiveness of implemented measures.
Gary Hieftje

I am not a big believer in the emergence of "self-aware" machines, but I feel that the ability to access and process vast amounts of information with AI will solve many current barriers in analytical measurements. Unfortunately, this capability will reduce the demand for experts focused on solving analytical problems in particular application areas.
Receive content, products, events as well as relevant industry updates from The Analytical Scientist and its sponsors.