Fields & Applications
Environmental
Look What You Missed… With Jessica Reiner
Jessica Reiner, Research Chemist at the National Institute of Standards and Technology, US, is next in our series featuring speakers from three key events – HPLC, ASMS, and SciX – reflecting on the impact of COVID-19. With many of our lives returning to normal, let's consider what we've missed – and where we go from here.
Jessica Reiner | | Interview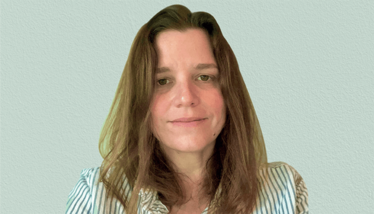 What does your role involve?

The focus of my work at the National Institute of Standards and Technology (NIST) is to improve analytical measurements of chemicals of emerging concern through certification of reference materials, method development, and quality assurance programs. Quality assurance programs, sometimes called interlaboratory studies, are important because they can help us understand measurement challenges that a community is facing.
How has COVID-19 affected your work?

Just before the start of the pandemic, in January 2020, I started an interlaboratory comparison study on the measurement of per- and polyfluoroalkyl substances (PFAS) in aqueous film forming foams (AFFFs). NIST shipped out AFFF samples in January 2020 with the anticipation of getting data from participating laboratories in April 2020. As you can imagine, with most laboratories being shut down for some time starting in March 2020, we needed to extend this deadline. And as expected, even when laboratories started to get back up and running, there was a backlog of samples that needed to be processed before our NIST interlaboratory samples.
That said, we did start getting data back for the AFFF interlaboratory study around June 2020 and by December 2020, half of the participants had returned data to NIST. After all the data was received, we got to work on the statistical analysis to compare the performance of each laboratory with the other participants. This data has been particularly useful in seeing measurement challenges that are faced when measuring PFAS at high levels. Thankfully, we were finally able to publish these results in October 2021 and provide feedback to the participants. The information from the interlaboratory study gave NIST some important feedback and ultimately showed that AFFF reference materials, quantified for PFAS, would be super useful for the validation of future analytical measurements.
Besides this work, the pandemic has also impacted my postdoctoral recruitment. NIST has a prestigious postdoctoral program administered in cooperation with the National Academies. Because of unforeseen delays in laboratory access and work, doctoral students who anticipated graduating around 2020/2021 have had to push back their research projects and are ultimately graduating later than anticipated. This has diminished the number of potential postdoctoral researchers that have applied to work with me the past two years, but I anticipate an uptick in the number of interested students.
What are you working on now?

Even though the interlaboratory study took longer than originally anticipated, waiting for the results was worth the extra time. We have now implemented the recommendations for the participants in the interlaboratory study and we are developing a suite of AFFF reference materials with PFAS of varying concentrations and structure to provide quality control materials for laboratories measuring AFFF-contaminated environmental samples. Hopefully, these materials will be available by the end of the year.
Receive content, products, events as well as relevant industry updates from The Analytical Scientist and its sponsors.