Fields & Applications
Environmental,
Mass Spectrometry
Road to Pollution
Have we overlooked the role of asphalt as a source of air pollution precursors in urban environments?
Lauren Robertson | | Quick Read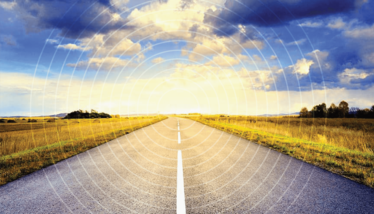 As our urban air quality improves – thanks to decades of research and regulations – it's possible we have overlooked a significant source of pollution: our roads. In a recent study, researchers at Yale University suggest that asphalt could be a major contributor to non-combustion-related pollution in urban areas (1).
The team was already looking at the role of non-traditional sources of reactive, gas-phase, organic compounds on urban air quality when they decided to focus their attention on larger organic compounds in the intermediate and semi-volatile range. These are important for secondary organic aerosol formation, but less is known about their emissions from non-combustion sources, such as asphalt.
The team used GC with high-resolution time-of-flight MS (with soft ionization) to resolve the complex mix of asphalt-related emissions. "The combination allowed us to observe the GC-separated mixtures and chemically speciate them to a degree that had not been previously possible," says Drew Gentner, co-author of the paper.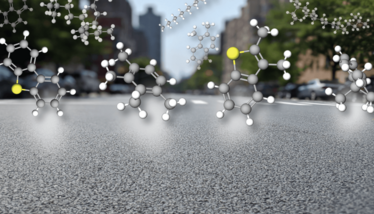 The results show that asphalt-related materials are a significant urban source of larger organic compounds that lead to the formation of secondary organic aerosols. These aerosols are a key component of PM2.5 particulate matter – one of the most detrimental forms of air pollution to human health.
Asphalt-related emissions were dependent on temperature and exposure to the sun – perhaps not unexpected; however, the researchers were surprised at just how significant the contribution was. "We saw large increases even after 46 hours of prolonged heating," says Gentner. "And that not only shows the potential for continued emissions well after initial application, but emphasizes the importance of looking at the entire life cycle of asphalt-based materials." This extends from storage to application and through the lifetime of its use.
But asphalt is just one part of the urban air quality puzzle. Personal care products, cleaning products, and paints are also major contributors of reactive emissions. "Our goal is to improve our understanding of the complete mix of urban sources of intermediate- and semi-volatile organic compounds," says Gentner. "Such knowledge is important as the field tries to constrain the full, diverse range of non-combustion-related sources that are increasingly affecting urban air quality."
Receive content, products, events as well as relevant industry updates from The Analytical Scientist and its sponsors.
P Khare et al., Science Advances, 6, 9785 (2020). DOI: 10.1126/sciadv.abb9785