Fields & Applications
Pharma & Biopharma,
Metabolomics & Lipidomics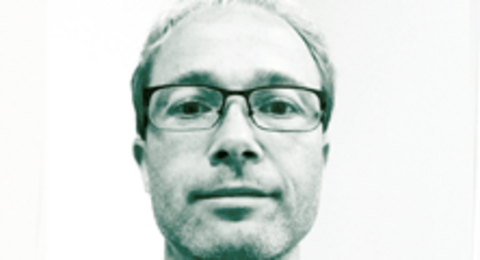 Ole Gron has been in the pharmaceutical industry for over 10 years after finding his way into separation science via spectroscopy. Ole now works out of Vertex's San Diego R&D site in the analytical development department, which offers support functions from the lead generation stage of drug discovery right through to clinical trials.
How long have you been using 2D-LC?
We've been evaluating the technique for two years to see if it's something that Vertex wants to adopt at a larger scale.
What specific challenge prompted you to look at 2D-LC?
To be honest, when I first heard about 2D-LC it sounded like an interesting novelty, but I didn't see a real need in my environment – after all, we don't suffer from the overcrowded chromatograms seen in other fields. However, commercialization made us consider it more seriously, as it meant that we could test the technique without wasting time building a system that would be robust enough. Our major need is in impurity analysis; although our chromatograms are not overcrowded, we can have structurally related impurities that co-elute. We often run two separate but orthogonal LC methods to give us increased confidence; basically, we want to see as much as we can, as early as we can. We wondered if we could couple those two 1D runs into a single 2D-LC method.
How easy or hard have you found 2D-LC?
Of course, there is a learning curve – and there are a number of parameters that need to be considered carefully. However, after getting used to the setup, running the system is relatively easy. More importantly, I feel that I can trust a commercial system to provide the same result time after time. Robustness is important.
How are you using your 2D-LC system now?
I've been using multiple heartcuts to assess each impurity peak in my first dimension separation. Right now, I've got my system set up to store each impurity using 'peak parking', which gives me longer run time in the second dimension.
How fast do you think 2D-LC will be adopted by the pharmaceutical industry?
I don't think we'll see an explosive uptake; the pharmaceutical industry is pretty conservative when it comes to adopting new techniques, so it will take time. However, it's hard to go back once you've tried something superior. I've been assessing 2D-LC in a number of different applications and I can imagine wider adoption within the next year or two at Vertex.
You can access the whole "Demystifying 2D-LC" series online:
Embracing the Second Dimension: tas.txp.to/0714/2dlc01
Exploring Chinese Medicine with 2D-LC: tas.txp.to/0714/2dlc02
Two-dimensional Bioanalysis: tas.txp.to/0714/2dlc03
Harnessing 2D-LC for Big Pharma: tas.txp.to/0714/2dlc04
Subscribe to The Analytical Scientist Newsletters
About the Author
Rich Whitworth