Fields & Applications
Technology,
Proteomics,
Data Analysis
The Lie of the Land
What can the research highlights of 2018 tell us about the hot topics of 2019?
Charlotte Barker | | Opinion
As we launch ourselves into 2019, we welcome the return of our annual "Landmark Literature" feature (read Part I and Part II). Once again, we asked the great and the good of analytical science – our esteemed Top 40 Under 40 Power List, in this case – to select the most eye-catching, high-impact research of the past year. The resulting commentaries not only make for an engaging read, but they also reflect many of the important trends shaping analytical science.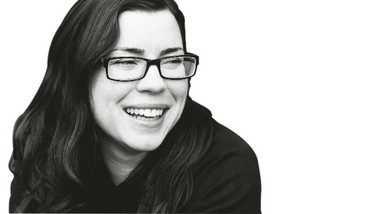 1. Proteomics rules the roost… for now
Several of our contributors selected papers focusing on proteomic analyses. Powerful mass spectrometry (MS) techniques are helping us to map proteins – and their myriad proteoforms – better than ever before. Andrea Gargano highlights native MS as an area of special interest. And he believes we can expect to see great progress in the near future. However, Anna Laura Capriotti hints that the golden age of proteomics might be on the wane. With new technology allowing us to track events within cells in real time, Capriotti suggests that metabolomics will be an increasing focus.
2. Data, data, everywhere
As instrumentation advances and the volume of data balloons, it is essential that software keeps pace. Hiroshi Tsugawa is impressed by a new MS annotation program, while Anneli Kruve describes an approach to make sense of the huge amounts of data obtained from nontargeted screening experiments.
3. Better together
The 16 papers selected by our experts cover a wide range of advances, but do the biggest steps forward result from combining multiple techniques. Consider the "Unified chromatography" highlighted by Caroline West or the combination of sensor technologies championed by Jean- Francois Masson.
4. Another (manufacturing) dimension
James Grinias' selection showcases the increasing role of 3D printing in creating smaller and more affordable analytical devices – in this case,
designed to identify biomarkers of preterm birth.
5. Analytical science must take the lead in reproducibility
How do we move on from the "reproducibility crisis?" The paper selected by Juris Meija puts analytical scientists front and center in efforts to increase confidence in research results. Robust, repeatable measurements are, after all, the raison d'etre of the field – so an increasing focus on reproducibility can only serve to increase the profile of measurement science everywhere.
Receive content, products, events as well as relevant industry updates from The Analytical Scientist and its sponsors.