Anthony Gachanja
The Power List 2020 – Africa
---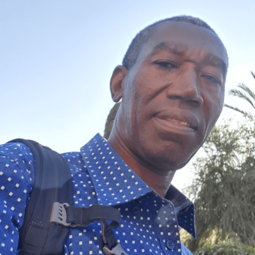 Professor of Analytical and Environmental Chemistry, Jomo Kenyatta University of Agriculture and Technology, Nairobi, Kenya
Greatest inspiration: During my lectures at Hull, I interacted with our tutor, Professor Alan Townshend, who greatly inspired me through the deep knowledge he had on analysis at the time, the books he had authored and his networks in science locally and internationally. He made me ask myself if it was possible to take analytical science back to Africa with me.
Future of the field: In the coming decade, there will be an emphasis on taking the equipment to the field, rather than taking the sample to the lab, with more stable portable equipment with artificial intelligence to validate the data. These gadgets will go domestic, enabling people that need to know the levels of contaminants in water, air quality and the like to make decisions regarding their health or environmental conditions.
Misconceptions of science in Africa: Science is conceived as a foreign import in Africa. Science will be accepted when it works (or gives a solution), but will be quickly abandoned if it has the slightest level of doubt. An example is the traditional medicine and herbal medicine versus western medical practice. This may be attributed to the lack of good or modern science facilities located in Africa.
Nominator comment: Anthony has been the leading advocate of analytical science in Kenya, and one of the leading advocates in Africa for many years. In fact, he has taken analytical science in Kenya from virtually nothing to a thriving group at JKUAT. Further, we together have worked tirelessly to build up thriving and sustaining hubs of analytical excellence not just in Kenya, but also Ethiopia, Ghana and Nigeria. I cannot think of a more worthy recipient for his work in Africa over many years and his advocacy and amazing enthusiasm for analytical science.
---