Catherine Ngila
The Power List 2020 – Africa
---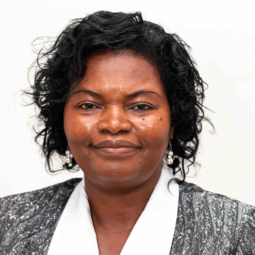 Deputy Vice Chancellor, Riara University (on leave of absence) and Ag. Executive Director, The African Academy of Sciences, Nairobi, Kenya
Reason for pursuing analytical science: To apply chemistry to solving environmental problems by qualitative and quantitative measurements. I was always intrigued by instruments' ability to determine chemical structures and the nature of substances. In addition, analytical chemists have scope to work in different areas, including water analysis, environmental chemistry, nanotechnology, pharmaceuticals, and forensic science, to name just a few.
Future of the field: My current research interest is nanotechnology for water treatment – mainly water purification using electrospun fibers and nanocomposite membranes to remove metals and persistent organic pollutants, as well as modeling designs for wastewater treatment plants. As for my own future, I wish to continue building capacity to train upcoming analytical scientists. How? By providing opportunities for internships in a well-equipped analytical laboratory housing a range of instruments.
Dinner party guest: Marie Maynard Daly. She was the first Black American woman to earn a doctorate in chemistry in 1947. Daly overcame the dual hurdles of racial and gender bias in pursuing university education in the 1930s and 1940s, conducting important studies on cholesterol, sugars, and proteins. In addition to her research, she was committed to developing programs to increase minority student enrollment in medical schools and graduate science programs. I feel a personal connection with Daly's dreams of helping Black students of her time because of my own desire to provide students in higher education institutions in Kenya (where most universities do not have well-equipped laboratories) with hands-on science experience.
Common misconceptions of science in Africa: That Africa cannot produce top scientists who can win Nobel Prizes. If scientists in Africa are exposed to the right infrastructure and an enabling environment, they can indeed produce great innovations – but this remains a challenge.
---