Egmont Rohwer
The Power List 2020 – Africa
---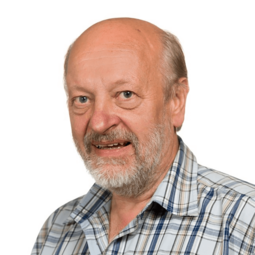 Professor, Department of Chemistry, University of Pretoria, South Africa
Reason for pursuing analytical science: As a schoolchild, I had a very broad, curiosity-driven range of interests in both science and the humanities. I never did any career planning but am grateful to have ended up as an analytical chemist through a series of opportunities and choices. I cannot think of another profession that would have kept me fascinated my whole lifetime. It allowed me to marry my inquisitive, childlike personality with my adult sense of responsibility and search for meaning.
Greatest inspiration: It is very difficult to single out one person. Possibly the scientist and philosopher Carl Friedrich von Weizsäcker, who was one of the few all-rounder intellects of the previous century. More locally relevant it could be Kofi Annan for his firm belief that Africa has to develop by skipping a generation of technology to avoid repeating the mistakes of the western world.
Future of the field: The evolution of new analytical instrumentation and techniques is exponential. Analytical science will have a major influence on our understanding of inorganic and organic systems as improved methods allow us to investigate phenomena at an atomic and molecular level. It will revolutionize catalysis, renewable energy, storage systems, off-grid sustainable living, medicine, and our understanding of the immune system and perhaps even the human mind.
Dinner party guest: Maybe Vincent van Gogh to see firsthand how passion can drive innovation even in the total absence of appreciation by contemporaries. And to tell him of the unimaginable success of his artwork that he never witnessed!
Time travel destination: Perhaps I'd go back and meet Leonardo da Vinci, arguably the greatest inventive spirit that ever lived.
---