Guowang Xu
The Power List 2020 – Asia
---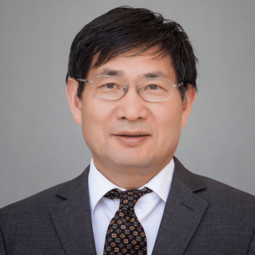 Dalian Institute of Chemical Physics, Chinese Academy of Sciences, Dalian, China
Reason for pursuing analytical science: Actually, it was very accidental. When I was preparing my master entrance examination form, Zhiqing Qi, my organic chemistry teacher, asked me who I had chosen as my supervisor. I told him about a petroleum chemist I selected. Prof. Qi then offered me some excellent advice: if you want to become a great scientist, you must become the student of a great scientist. And it's true that scientists who achieve greatness do so by following in the footsteps of giants. Thus, I selected Peichang Lu, a member of the Chinese Academy of Sciences and a pioneer of chromatography in China. I passed my entrance examination, joined Dalian Institute of Chemical Physics (DICP) of the CAS in 1984, and obtained my PhD in 1991. I have worked in DICP studying chromatography-MS and MS-based metabolomics in disease biomarker discovery, traditional Chinese medicines and food safety ever since.
Greatest inspiration: Scientific issues are the best mentors. First, we must find problems, and then find solutions to address them.
Advice to younger self: Younger scientists should be down-to-earth and innovative. Have a dream and work hard to achieve it.
Nominator comment: Addressing the technical challenges of chromatography-MS-based metabolomics in coverage, throughput, robustness, sensitive semi-quantitative analysis and the unambiguous structure elucidation for unknown metabolites, his lab has developed the world's leading platforms for metabolomics and lipidomics. He was the first to suggest pseudo-targeted metabolomics and modified metabolomics methods; the former has been published in Nature Protocols and used by many laboratories.
---