Tasneem Kazi
The Power List 2020 – Asia
---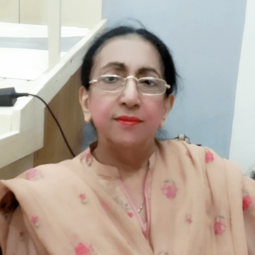 Meritorious Professor, National Center of Excellence in Analytical Chemistry, Sindh University, Jamshoro, Pakistan
Reason for pursuing analytical science: I forever had a curiosity in science, and my favorite subject was chemistry. There was too much drawing in some other fields... After finishing university, most of the chemistry jobs seemed to be in analytical chemistry, specifically in the environmental, agricultural, pharmaceutical, biological, and medical sciences. These areas caught my attention – partly because they are always expanding.
Greatest inspiration: The biggest inspiration in my life is my lord Hazarat Muhammad – peace be upon him. I was also inspired by my mentor and husband, Gul Hassan Kazi, who passed on December 1 2017. He was one of the founding analytical chemists in Pakistan, a professor and ex-director of the National Center of Excellence in Analytical Chemistry, and – most importantly – he was brilliant. He inspired me to pursue analytical chemistry as a career.
Advice to younger self: Focus on your education. It is within your education that you will become prepared to face the challenges of the future, including the balancing of many urgent projects in the analytical lab. Proper time management and the competence to prioritize promptly are key to success in research – and any other job you might take.
Nominator comment: Professor Kazi was a postdoctoral fellow in my laboratory some 35 years ago. At the conclusion of her fellowship, she returned to Pakistan and began her career as an assistant professor at the University of Sindh – her career there has been distinguished. In addition to publishing some 250 research articles and mentoring a-dozen-and a-half doctoral students, she's also raised two fine sons as a single mother after her husband passed away.
---