Gavin Reid
The Power List 2020 – Australia
---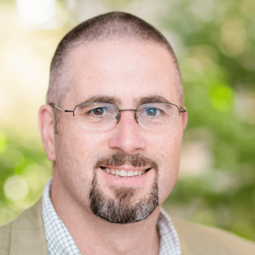 Professor of Bioanalytical Chemistry, School of Chemistry and Department of Biochemistry and Molecular Biology, University of Melbourne, Australia
Reason for pursuing analytical science: I grew up on a farm, working with my hands, and have always had the curiosity to understand how things work. However, despite having interests in chemistry and biology in school, I wasn't a great student, so my first job was as a junior research assistant in a cancer research lab. After a few years working there, my boss gave me the responsibility of setting up what was only the second ESI mass spectrometer in Australia at the time for peptide sequencing applications. After that, I was hooked.
Greatest inspiration: Early in my career, I was mostly inspired by the passion for discovery – to turn over rocks to find out what's underneath – a curiosity that was instilled in me by many formal and informal mentors. Nowadays, I'm inspired on a daily basis by seeing my students have those "Aha!" moments in the lab or in class, and when they come to me with their new and exciting research results.
Misconceptions of science in Australia: That because scientific ideas change as new evidence comes to hand (as we've seen with climate change or during the current COVID-19 global pandemic), scientific data and scientists can't be trusted.
Advice for younger self: "Life moves pretty fast. If you don't stop and look around once in a while, you could miss it." - Ferris Bueller
---