Jeremy Nicholson
The Power List 2020 – Australia
---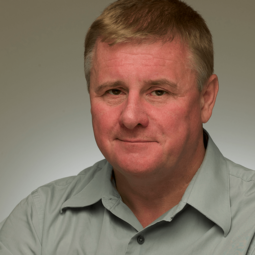 Director of the Australian National Phenome Centre and Pro-Vice Chancellor of Health Sciences, Professor of Medicine, Murdoch University, Australia, and Emeritus Professor of Biological Chemistry, Imperial College London, UK
Greatest inspiration: There are a lot to choose from! If you study science broadly, like I do, you pick up inspiration and philosophy from many sources. My favourites are Jacob Bronowski and Richard Feynman – both physicists/mathematicians with complex, fascinating life stories and a strong interest (and astonishing insights) in humanistic philosophies. The 1970s BBC TV documentary series The Ascent of Man, hosted by Bronowski, is still a masterpiece and is highly relevant now. It has had a strong influence on the way I think about science and the problems of the world.
Future of the field: I'm not sure anyone can have a clear line of sight on that, irrespective of field. The last few months of the COVID-19 pandemic have shifted societies and world economies beyond all recognition. This disease (and others to follow) will dominate medicine and healthcare for decades to come because of its complexity and long-term effects. Analytical science is one of the most important weapons against this disease, because new methods are needed to test, trace, predict severity, monitor therapeutics' efficacy, and assess long-term population effects and disease risk changes. Our Phenome Centre, and others like it, will be busy for many years fighting this pandemic and preparing for the next one. We analytical scientists have our work cut out!
Nominator comment: Jeremy has been at the forefront of metabonomics/metabolomics for 40 years and has, after setting up the National Phenome Centre in the UK, moved to Perth where he is building a phenome center to service a continent! An inspirational analyst with vision.
---