Andrew deMello
The Power List 2020 – Europe
---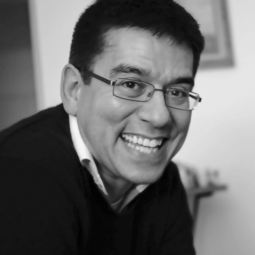 Professor of Biochemical Engineering, ETH Zürich, Switzerland
Greatest inspiration: That's easy – my family. My parents gave me the perfect start in life and gave me the confidence to aim high and not worry about making mistakes. My wife and children keep me sane and remind me how fun life can be.
Future of the field: That's less easy… We have seen incredible advances in a wide variety of analytical tools over the past decade, and I think that the community is now extremely good at generating high-quality chemical and biological information on very short time scales. That said, we actually do a very bad job of extracting this information at the same rate and with the same richness and contrast. So, I'd really like to see big developments in this direction. Can we create ultra-sensitive, fast and information-rich detectors able to probe a diversity of molecular species at sub-pM concentrations? I'm sure the answer will be "yes!"
Dinner party guest: This is a little left of field but I would love to have dinner with Sir Francis Walsingham. He was principal secretary to Queen Elizabeth I in the 16th Century and England's first "Spymaster General." He created the first sophisticated intelligence network and was central to thwarting foreign attacks (such as the Spanish Armada) and domestic plotters who sought to unseat the Queen. Politics aside, his tableside conversation would be fascinating!
---