Davy Guillarme
The Power List 2020 – Europe
---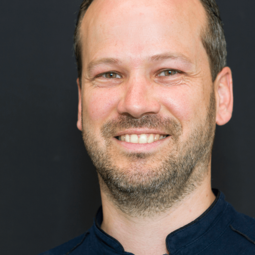 Senior Lecturer and Research Associate, School of Pharmaceutical Sciences, University of Geneva, Switzerland
Reason for pursuing analytical science: I am motivated by the knowledge that what I am doing (improving the possibilities offered by LC) is useful to ensure and improve the efficacy/safety/toxicity of any kind of product. Being a specialist in chromatography – or any analytical technology – means your work has applications in a multitude of different fields. And that gives a researcher like me a lot of flexibility to move from one field to another, depending on my own interest or current trends.
Future of the field: Since the 1960s, the field of liquid chromatography has never stopped evolving, and I am convinced this will continue for the next 20 years. I see a lot of interest in miniaturization of LC and on-site analysis. And over the last few years, there has been a lot of work to improve analysis speed and resolution. The need for better sensitivity could be tackled in the coming years with a new detector (perhaps something other than MS) or a new way to perform chromatographic experiments. Interestingly, I also see more and more people who need to use LC, but have absolutely no knowledge on it – I think some easy-to-use or fully automated LC instruments will probably make an appearance.
Advice to younger self: Today, I see more and more young people doing applied rather than fundamental research in the field of analytical sciences. Therefore, there are numerous specialists of a given area that might have a limited theoretical knowledge on the analytical techniques used daily in their projects. In my opinion, being a specialist of a given application is important, but it is equally important to still have some specialists of the analytical techniques themselves. For example, there are several pharmaceutical companies seeking LC specialists, which are currently difficult to find. My message for the younger generation would be: try to keep a good balance between applied and fundamental research.
---