Robert Kennedy
The Power List 2020 – North America
---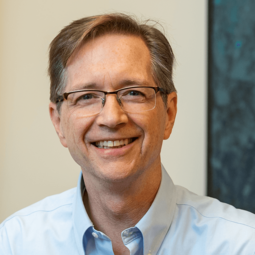 Hobart Willard Distinguished Professor of Chemistry and Chair of the Chemistry Department, University of Michigan, Ann Arbor, USA
Reason for pursuing analytical science: I have been fascinated by how we "know" things; measurements are key to that. Furthermore, I like instruments and machines that are complex and precise. As a practicing analytical scientist, it's exciting to be able to participate in so many different fields. Our group has collaborated on projects in neuroscience, diabetes, enzyme engineering, and drug discovery. I'd get involved in environmental science and other areas if I had the time!
Greatest inspiration: One of my biggest heroes is Ralph Adams. He was a bioanalytical chemist who started his career as an electrochemist and then decided to use that electrochemical knowledge to study biology – specifically, measuring neurotransmitters, which are easily oxidized. He took medical school courses and was the first to record chemical changes in the brain. It was a revolutionary experiment that has spawned a whole field. He was also very charismatic; his students actually developed an award in his honor after he died.
Misconceptions of science in North America: I see two big misconceptions in the US regarding science. Some people seem to think that science will solve all problems. Another misconception (that seems to be growing) is that science is partisan or not to be trusted, or that pseudo-science is just as good as real science. This is frustrating in arguments over climate change, where a small number of contrarians get equal attention to the huge number of serious and rigorous studies. We also have an anti-vaccine movement that is about to collide with our best chance of getting the pandemic under control.
---