Rohit Bhargava
The Power List 2020 – North America
---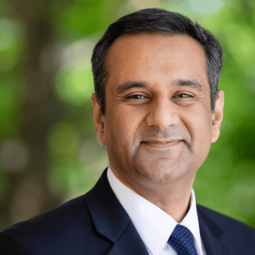 Founder Professor of Engineering and Chemistry and Director of the Cancer Center, University of Illinois, USA
Reason for pursuing analytical science: As a starting graduate student, I became aware of attempts to combine conventional optical spectroscopy with imaging and was immediately hooked. It seemed, as it does to this day, that we would be able to "see" molecules that comprise all natural and human-made materials around us. To me, this molecular distribution seemed to hold the key to understanding systems. The techniques that are now called chemical imaging seemed to be an excellent way to observe this without the perturbation of labels or probes.
Future of the field: The very rapid development of analytical instruments, discovery of new capabilities through theoretical modeling and increased use of computing is going to revolutionize the field. In particular, I would expect many different forms of measuring infrared imaging data in inanimate and living systems.
Nominator comment: Rohit is a pioneer of chemical imaging – a technology that is becoming more common by the day. He has made seminal contributions to the theory, instrument design and chemometrics surrounding imaging, and its application to polymers and cancer pathology. His idea for high-definition infrared imaging is now adopted by all manufacturers and his work forms the basis of most modern infrared imaging microscopes. Plus, he's the Founding Director of the Cancer Center at Illinois, which is soon to become the eighth National Cancer Institute-recognized basic science center in the USA – the first new basic center since 1987.
---