Ying Ge
The Power List 2020 – North America
---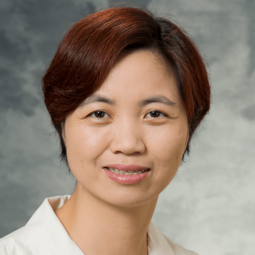 Professor, University of Wisconsin-Madison, USA
Reason for pursuing analytical science: Analytical scientists can develop creative technologies to uncover the fascinating insights in biology, understand the underlying mechanisms of diseases, and invent new diagnostic assays. We can help bridge the silos in chemistry, biology, and medicine, and play critical roles in both academia and industry.
Dinner party guest: Marie Curie, a two-time Nobel Prize laureate and a mother of two daughters (one of whom, Irène Joliot-Curie, also won a Nobel Prize). She is a role model for women scientists, especially those of us who are trying to balance family life with scientific careers.
Advice to younger self: Be perseverant and follow your passion. You can do anything you set your mind to and you will accomplish something amazing during your lifetime.
Nominator comment: Ying Ge is leading top-down proteomics into the realm of clinical diagnostics through innovations in sample preparation, intact protein separations, and top-down characterization of proteins in cardiac disease. Her excellence has been recognized in multiple areas of analytical chemistry; she received the Georges Guiochon Faculty Fellowship in 2016 and the Biemann Medal in 2020. Among her achievements are the development of an MS-compatible photocleavable surfactant to facilitate membrane protein analysis by MS and advances in monoclonal antibody and antibody-drug conjugate analysis techniques. It's hard to believe that she is only in her seventh year as a principal investigator!
---