Maíra Fasciotti
The Power List 2020 – South America
---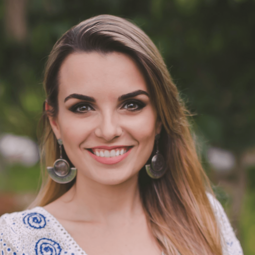 Researcher, Organic Analysis Laboratory, the National Institute of Metrology, Quality and Technology (INMETRO), Brazil
Reason for pursuing analytical science: When I was a child, I would look at a flower, some food, or a bottle of shampoo and think: "What is it made of?" I became increasingly curious as to how scientists were able to discover what molecules "looked like;" how they were able to discover the structure of these otherwise invisible entities. And that's why I fell in love with MS and other analytical techniques.
Dinner party guest: It would be a toss-up between Nobel nominee Otto Gottlieb, the greatest in the field of natural products, and Maynard James Keenan, the frontman of my favorite band "Tool." I would want to hear how Gottlieb was able to make such advancements in natural product structural elucidation at a time when many of our advanced techniques were not available. And music and art have been such a huge inspiration to me throughout my career that I'd want to thank Keenan for helping me get through not only my education, but my day-to-day life!
Misconceptions of science in South America: While not a total misconception, I think many scientists believe that we do not have the access to materials and instrumentation, or the capability, to do state-of-art science in Brazil. We do. We have wonderful laboratories and brilliant and motivated minds. Brazilians are creative; we always find a way to solve an issue. In science, this is very important. Of course, we are facing economic and other challenges that impact our ability to get science done, but even in these difficult moments, we don't give up and we do our best.
Advice to younger self: Be more humble and less anxious.
---