Techniques & Tools
Mass Spectrometry
ASMS is Back!
Find out which sessions we're particularly looking forward to in Minneapolis
Lauren Robertson | | 3 min read | Discussion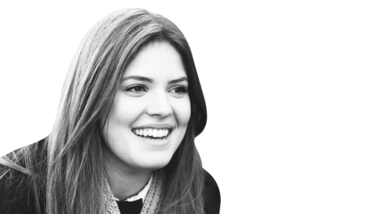 Below, you'll find my selection of sessions from this week's show. But, if you have a moment, why not chat with me in the conference corridor? As we all know, this is "where the real latest research results are discussed" and "new collaborations are forged." (I actually stole this from an interview with chromatographer Gert Desmet – but there are some notable ASMS speakers in our latest feature as well.)
I cannot wait to meet as many of you as I can possibly muster without splitting myself into multiple parts. If you see me around, do say hello! I am very interested in talking to anyone who has something to share in the world of MS. And keep an eye on our socials for some insights from the show as it happens.
Without further ado, here are a few of the sessions I'm particularly looking forward to at this year's ASMS:
Monday 6
Clinical Analysis: Applications. Chaired by Paula Ladwig, Mayo Clinic, I'm particularly excited to hear about the "Clinical Translation of the MasSpec Pen for Real-Time Disease State Diagnosis During Ovarian Cancer Surgeries."
Don't forget the John B. Fenn Distinguished Contribution in Mass Spectrometry Award Lecture + Al Yergey MS Scientist Award Presentation!
Tuesday 7
The morning Metabolomics oral looks good, and my microbiology background will probably see me gravitating toward the talk on monitoring gut microbiota using secondary electrospray ionization MS
Again, be sure to catch the Biemann Medal Lecture which is being presented to FeMS extraordinaire Erin Baker this year!
And after you're done there, head over to the Coalition of Black Mass Spectrometrists gap hour reception!
Wednesday 8
The "Viruses and Virus-like Particles" oral in the afternoon is a top pick for today
And this evening workshop sounds like it's not to be missed for anyone in the industry: "Engaging the Mass Spectrometry Community in the Development of a Democratized Foodomics Technology Platform"
Thursday 9
The Single Cell Omics oral session is a must this morning, chaired by Amanda Hummon
And you can top up on your knowledge of the latest innovations in informatics in the afternoon as well
Finally, head to the closing plenary from Jeremy DeSilva (Dartmouth College) called "Homo Naledi and the Chamber Of Secrets." If this is the only Harry Potter reference though, I will be sorely disappointed.
Phew. Now rest, refuel, and get yourself ready to repeat all this again next year! Don't forget to say hello if you see me around
Some More Highlights

Why not head along to the "Incorporating Hands-on Tutorials into Undergraduate Curriculum" evening workshop on Monday? Panelists will discuss how to overcome some of the barriers to providing hands-on MS experience to undergraduates.
If you're a woman in the MS space, head to the Celebrating Women Mass Spectrometrists workshop on Monday. Some of the topics this panel will discuss include pausing a career to care for children, transitions from academia to industry and vice versa, knowing when to move company for a better work-life balance, adapting to the culture of a new workplace (especially for individuals in a minority), and advocating for (or declining) promotions. There's even a "gap hour" reception immediately following the event to foster networking among the FeMS community. Ladies, this is not one to miss.
On Tuesday, the workshop that stands out is "Reward Those Who Step Up," which is looking to spark a conversation around the fact that most Diversity & Inclusion initiatives are disproportionately filled by scientists from the same underrepresented groups they are intended to benefit. The result? Extra work for no added incentives, benefits, or recognition, ultimately leading to more burnout. So come along if you want to learn about best practices and how to mitigate this.
Receive content, products, events as well as relevant industry updates from The Analytical Scientist and its sponsors.