Techniques & Tools
Data Analysis,
Technology,
Business
Breaking the Lab Shopping Cycle
We need effective strategies to help cannabis testing labs, regulators, and consumers address THC inflation
Arun Apte | | 2 min read | Opinion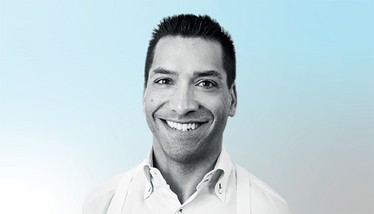 The wave of cannabis legalization in the US has resulted in a rapid expansion of the industry – predicted to reach $82.3 billion by 2027 (1). Various cannabis-related enterprises are emerging, from businesses focused on processing, testing, and distribution of cannabis products to those providing legal, financial, and consulting services.
But with growth comes growing pains. One such pain is "THC inflation" – the act of reporting falsely high THC concentrations. Strains with less than 10 percent THC are classified as low THC strains, while those with over 20 percent THC are considered high THC strains. In the world of cannabis, the phrase "less is more" is rarely heard, and high THC products command premium pricing.
In this same world, some cannabis testing labs attract more business by backing up these high THC claims. Welcome to lab shopping, where the highest THC concentrations and not the most accurate results win the day. Shockingly (at least to me), the practice has become so common that some labs openly promote their services based on high THC numbers…
Nevertheless, in the world of THC inflation and lab shopping, nice guys and girls finish last. In the short term, fraudulent and unethical producers and labs steal all the business. In the long term, customer trust in the whole industry is lost.
To control THC inflation, we must get behind establishing a universal testing standard within the industry. To prevent anomalies, samples should be analyzed by multiple labs, which would allow the state to promptly act against purposely inflated THC numbers. Regular audits through state regulatory bodies would also be most welcome. And I believe it should also be mandatory for labs to obtain ISO/IEC 17025 accreditation, which would demonstrate their proficiency in and commitment to generating (and reporting) reliable results.
Finally, with bias admitted, I believe the adoption of laboratory information management systems (LIMS) would be a game-changer for the industry. Here's my elevator pitch: By integrating analytical instruments and ensuring strict adherence to quality standards, LIMS help minimize the potential for human error in test results. Moreover, such systems also leave no room for manual (read: nefarious!) manipulation because they can precisely track laboratory activity – from staff login activities to changes in documents, sample records, and test results. LIMS can effectively manage QC sample results and identify analytical errors, providing extra confidence in the results. All of these important aspects would, of course, smooth the path to ISO/IEC 17025 accreditation.
All that sounds great. But we also have a chance to win back customers. How? LIMS can generate reports with a scannable QR code, which can be shared with customers in real-time. If this QR code leads to the original Certificate of Analysis generated by the lab, consumers can verify the composition of the product they're purchasing – and allow them to understand what products work and maybe even why. Such increased transparency can only build greater customer trust and loyalty – and perhaps lead us all away from THC inflation.
Image credit: Arun Apte
Receive content, products, events as well as relevant industry updates from The Analytical Scientist and its sponsors.
Markets and Markets (2022). Available at: http://bitly.ws/JaRQ.