Techniques & Tools
Sensors,
Microscopy
Research in Brief
Unveiling the world beneath our feet, the right path for lithium, and an extended microscopy toolbox…
James Strachan | | News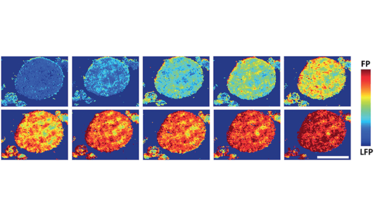 Researchers at Brookhaven National Laboratory and Argonne National Laboratory used transmission X-ray microscopy to analyze nano- and microscale interactions within lithium iron phosphate cathodes – and found that some regions inside the cathode were better at absorption than others, with lithium favoring particular regions. They concluded that more porous electrodes with better-aligned particles that don't limit lithium distribution could lead to better lithium batteries. "What we're providing is bait," said study author Ming Tang. "Let's see if somebody bites."
In a world first, researchers from The University of Birmingham, UK, have located an object hidden below ground in real-world conditions using a quantum gravity gradiometer, paving the way for a map of the world under the Earth's surface. The major challenge for gravity sensors is vibration, which the team overcame by suppressing the effects of micro-seismic and laser noise, thermal and magnetic field variations, and instrument tilt. "This is an 'Edison moment' in sensing that will transform society, human understanding, and economies," said co-author Kai Bongs.
Researchers from the University of Graz, Austria, have developed a super-resolution microscopic method that does not require fluorescent labels. The team modified laser scanning microscopy – which uses a strongly focused laser beam to illuminate a sample – to measure not only the brightness (intensity) of the light after it interacts with a specimen under study, but also other parameters encoded in the light field. "Our approach could help extend the microscopy toolbox used to study nanostructures in a variety of samples," said research team leader Peter Banzer.
Receive content, products, events as well as relevant industry updates from The Analytical Scientist and its sponsors.