Techniques & Tools
Clinical,
Sample Preparation
Sub-Zero Substitute
MOFs could offer an alternative to freezing samples in low-income areas.
William Aryitey |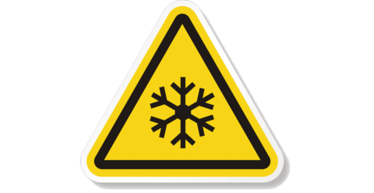 In certain regions of the world, clinicians have limited (or no) ability to conduct analytical tests – but it's not always because of a lack of equipment or personnel; sometimes, it's down to the inability to implement a cold chain to transport samples. No matter how good the pathologist or technique, if a sample is not properly preserved, it may not be usable for testing – or worse, it may give false results (discover how worryingly widespread the problem is). A team of researchers from Washington University in St. Louis decided to tackle the gap in sample preservation, by enlisting the help of metal-organic frameworks (MOFs) (1).
"For the past few years, we have been working towards developing biodiagnostics for resource-limited settings," says Srikanth Singamaneni, Associate Professor in the university's School of Engineering. "As part of that effort, we have demonstrated the use of MOFs as protective encapsulants for preserving the functionality of antibodies conjugated to a biosensor surface. Following the successful completion of this work, we wondered if the technology could be used to protect protein biomarkers in the biospecimen, instead of antibodies on the sensor surface. And that led us to explore the use of MOFs for specimen preservation."
The team demonstrated their technique by encapsulating protein biomarkers in urine, blood, and plasma in a zeolitic imidazolate framework-8 (ZIF-8). When collected, samples need a MOF precursor added before being dried on filter paper. Recovering the protein for analysis simply involves dissociating ZIF-8 in a pH 6 buffer elution. Crucially, this final step doesn't affect protein analysis, meaning that workflows are minimally impacted.
The nanoporous MOF was able to preserve the proteins at both room temperature and 40°C in a comparable condition to samples frozen at -20°C. Singamaneni adds, "We have only explored proteins so far, but we would like to extend the technology to other biomarkers and test larger numbers of patient samples. We believe that the technique should be applicable to other biomarkers, such as nucleic acids and metabolites." He also notes that the reagents used are inexpensive and commercially available, meaning that the technique should be possible in even the most resource-limited areas.
Receive content, products, events as well as relevant industry updates from The Analytical Scientist and its sponsors.
C Wang et al., "Metal-organic framework encapsulation for biospecimen preservation", Chem Mater, 30, 1291–1300 (2018).