Techniques & Tools
Sensors,
Spectroscopy
What's New in Spectroscopy?
NMR spectroscopy for sea turtle conservation, a new technique to monitor intracranial pressure and cannabis plant differentiation… We present the latest research and business spectroscopy news.
Margot Lespade | | 3 min read | News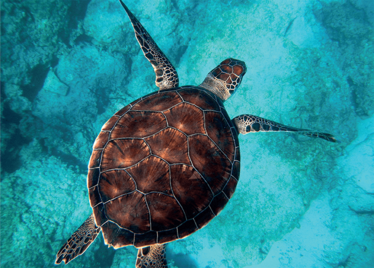 Raman spectroscopy for cannabis differentiation

Cannabis sativa L. produces both male and female plants – however, in cannabis farming, female plants are preferred due to their higher cannabinoid content. But here is where the true difficulty lies: hermaphroditic plants – hard to identify and producing undesirable male seeds. This has prompted researchers to explore fast and easy methods of detection. In fact, in a recent study, researchers used a handheld Raman spectrometer (coupled with machine learning) to differentiate hermaphrodite, male, and female plants. Results demonstrated that female plants possess higher amounts of carotenoids than male plants – and hermaphrodite plants exhibit lower concentrations of carotenoids relative to both male and female plants. Raman spectroscopy coupled with chemometrics and machine learning enabled, on average, 99.6 percent accurate, label-free, non-invasive, and non-destructive differentiation between male, female, and hermaphrodite cannabis plants.
Taking the pressure off ICP monitoring

Existing intracranial pressure (ICP) monitoring techniques are precise, but very time-consuming and with a risk of bleeding or infection. There are noninvasive alternatives, but they have significant disadvantages, such as insufficient generalizability, lack of reliability, and low predictive capacity. Enter researchers from Carnegie Mellon University, Pittsburg, USA, who designed a new near-infrared spectroscopy device to continuously monitor changes in hemoglobin content. This may offer an exciting, non-invasive alternative to monitor ICP!
Sea turtle spectroscopy

Due to their threatened status, scientists have been looking to establish monitoring techniques to evaluate the health of green sea turtles in the wild. But what does this have to do with spectroscopy? In a recent study, researchers used NMR spectroscopy to compare metabolomes of green sea turtles in the wild. The turtles' blood metabolome varied depending on habitat – indicating potential contaminants depending on location – and capture method – showing numerous markers of physical exertion in animals captured while active, that were absent in resting turtles. According to a press release, the first author described NMR spectroscopy as "a powerful technique that can provide a metabolic fingerprint of the physiological processes taking place in an animal." The researchers concluded that metabolomics using NMR spectroscopy is a robust and useful tool in the conservation and management of sea turtle populations.
Also in the news...

Heating cannabis oils decreases levels of CBD and THC – with electron paramagnetic resonance (EPR) spectroscopy able to detect early degradation of these cannabis oils. Link

Proton magnetic resonance spectroscopy detects biochemical brain metabolites – which could predict suicide risk in patients with bipolar disorder. Link

Single-cell Raman spectroscopy analyzes the biochemical, synthetic and metabolic activities of E. coli persister cells at single cell level – strengthening our understanding of how these cells work. Link

SERS, combined with chemometrics, is reliable method of blood identification of 19 species (including human) with 98.79 percent accuracy. Link

New nano-enzyme revealed by surface-enhanced Raman scattering (SERS) monitoring may be useful for cancer therapy. Link

Fourier transform infrared (FTIR) spectroscopy enables monitoring of mother-to-neonate transmission of antibiotic-resistant bacteria. Link

2H magnetic resonance spectroscopy can detect tumor cell death after radiotherapy. Link

Laser direct infrared (LDIR) spectroscopy shows potential as alternative to Raman and FTIR spectroscopy for microplastic detection and characterization – with rapid, high-throughput, reproducible analysis. Link
Credit : Randall Ruiz / Unsplash.com
Receive content, products, events as well as relevant industry updates from The Analytical Scientist and its sponsors.