Business & Education
Business,
Education,
Professional Development
A Future-Focused Power List
Education and attracting talent, data handling and standardization, and raising the profile of the field are the biggest challenges facing analytical science in 2023, according to the Power List
James Strachan | | 2 min read | Opinion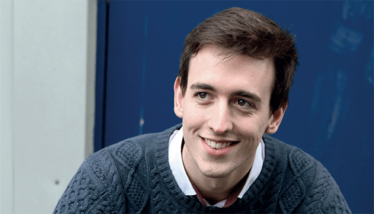 This year's Power List is different for a couple of reasons. First, we're recognizing the individuals whose excellence and impact has stood out over the past decade – a nod to our recent 10-year anniversary. Second, we've split the list into four categories – Innovators and Trailblazers, Leaders and Advocates, Educators and Mentors, and Connectors and Interdisciplinarians.

This year's Power List also represents another step in its ongoing evolution. Never before have we received so many words of wisdom from our nominees – far more than we could fit into a single print feature. So a big thank you to everyone who took the time to answer our questions. Today, the Power List is more than just a collection of the 100 most influential people in the world of analytical science, a celebration of past achievements, and a way to unite a sometimes disparate field; it is also a chance for the field's leading figures to paint a picture of the current state of the field – and to consider what the future holds.

What is the biggest challenge facing analytical science today? A (rough) analysis of the full list of responses shows that issues related to education and attracting/retaining talent were most commonly mentioned, alongside data handling and standardization – each making up 21 percent of responses. "We are faced with a veritable tsunami of data that we need to be able to process quickly so that this stage does not become the bottleneck of analytical methods," says Davy Guillarme. Next, at 12 percent, was the reputation of the field. "There is a lack of recognition of measurement science at the molecular level as an intellectual pursuit in its own right," says Scott McLuckey – speaking for many. The final standout challenge at 10 percent was funding for fundamental research, which Gary Hiefje believes will "build the field and break ground for the future."

And what about the future trends on the horizon? Far and away the most popular emerging trend today, according to our Power Listers, is artificial intelligence (AI) – at 36 percent. "AI has the potential to revolutionize the way we tackle global transitional challenges," says Lutgarde Buydens. Then, high-throughput method development (11 percent), and sustainability (8 percent).

I hope that gives you a flavor of the insights gleaned from this year's Power List. But rest assured, nothing will go to waste – there will be plenty more content powered by our 100 Power Listers! As for The Analytical Scientist team? Well, we'll be exploring ways to raise the profile of the field, attract and retain talent, and make use of emerging AI technology to address the analytical data challenge. Watch this space!
Receive content, products, events as well as relevant industry updates from The Analytical Scientist and its sponsors.