Business & Education
Education,
Professional Development
A Social (Media) Movement for Change
Devin Swiner, co-founder of the #BlackInChem campaign, explores the power of social media and describes the aims of the initiative
Lauren Robertson | | Interview
Devin Swiner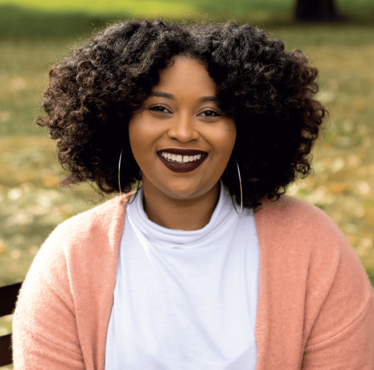 Co-founder of the Twitter campaign #BlackInChem, Devin is currently completing a PhD in mass spectrometry at Ohio State University. Her research focuses on small molecule analysis, with applications geared towards clinical diagnostics, drug screening, and disease biomarkers. She is also Ohio State Chapter President for the National Organization for the Professional Advancement of Black Chemists and Chemical Engineers (NOBCChE).
Could you please share your experiences with racism?

I'm sure everyone has similar experiences in terms of microaggression and feeling slightly isolated. But I want to reiterate the point about everyone having the same opportunities – because I think some people don't completely grasp what we mean by this. Sometimes it's as simple as having someone to tell you about the opportunities. I started my undergraduate research late simply because I didn't know about the choices available. Luckily, my chemistry advisor, Renã Robinson, was amazing and made sure I had all the tools I needed to get to where I am now – even though I was late to the party.
I think something else that people don't necessarily realize is that as a Black graduate student, not only are you at university to learn – you have to teach too. Universities tend to love showcasing the smart Black kids in any department. And that can lead to Black students being tokenized – they are expected to essentially work as an "inclusion and diversity representative." But there's no extra credit or pay for this work – it's just expected. For someone like me, that's fine – I'm outgoing and it's something I'm happy to speak about. But others may not want to play this role – an issue that actually came up in one of the discussions during #BlackInChem week. And it's absolutely fine if people don't want to do any of this stuff. The onus should be on other people to educate themselves – please don't just make it the knee jerk reaction to ask your Black students.
What inspired you to start #BlackinChem?

To give some context, there were a lot of campaigns about Black scientists all over summer this year – like #BlackInNeuro and #BlackInGenetics. So I and the other co-founders decided to do something similar for chemistry. Did I think we'd be getting celebrity endorsements like MC Hammer and Michael B Jordan tweeting about it? Absolutely not. I was completely surprised by the scope the campaign reached. But it was just a great way to highlight the amazing Black chemists in these areas, and to also give people a place to network and connect.
Could you explain the aims of the campaign?

The main motivation of all the campaigns was really to increase the visibility of Black scientists and showcase their talents – and to allow them to connect. But we also had a range of events during the week to help develop not only the social side of things, but also the more practical skills. We had an undergraduate 101 session, we had an elevator pitch competition to see how quickly they could present their research, and we networked more generally. I think we were really successful at creating a space where people felt comfortable and could ask any questions.
Social media is a great way of connecting with people across the world. It's also a fantastic resource for archiving content – the hashtags in themselves make it easy for everyone to follow what's being posted and it means you don't miss anything.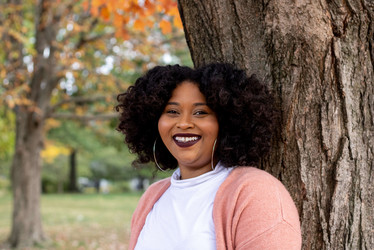 Any highlights from the week?

Each day of the week was based on a subdivision of chemistry; for example, on the Monday it was #BlackInAnalytical. Every day was full of introductions, research pitches and then something a bit more fun for people to tweet about. Monday was a highlight for me, because we got everyone to tweet about their favorite technique. I'm a mass spectrometrist at heart, so for me, it's obviously MS! We also had these other skills-building events outside of the daily bits as well, and we really tried to get a mix of academia and industry representation.
What are the plans for #BlackInChem in the future?

It was great to see how much people appreciated the campaign and how many people said they'd love it to continue in the future. We're going to try to continue some of these initiatives, perhaps organizing some lectures and having a monthly meet and greet style event. We've also set up a website and are working on uploading profiles to make it easier for people to connect and ultimately recruit Black scientists. People have also been asking about merchandise, so that might be something we look at in the future...
What would you say to people who want to help?

I think the first thing you need to do is to make sure you're accessible to your students. Don't be afraid to reach out to your Black students and just ask if they're okay – much of the time they might be scared to ask for help. Whether on social media or elsewhere, let them know you're there for them. And get engaged with the different organizations doing diversity and inclusion work.

*Part of our "Holding a Mirror to Analytical Science" cover feature
Receive content, products, events as well as relevant industry updates from The Analytical Scientist and its sponsors.