Business & Education
Professional Development
Over New Year, I went to a party with non-scientists (it happens), where I was asked the inevitable question: "What do you do?"
"I'm Deputy Editor of a magazine," I threw out, tentatively.
Eyes light up. "What kind of magazine?"
"Analytical science."
Silence.
I was reminded of that earlier exchange in an excellent presentation at HTC-15 last month that focused on the public's lack of emotional connection to chemistry (1). It comes as no surprise. But it's clear to me that the divide does not stem from the fact that analytical science is dull – or that people are unable to relate at all – rather, it's because the general population simply does not know how important it is. Back at the party, when I spoke of its role in forensic toxicology, healthcare, environmental monitoring, or cannabis research (look out for The Cannabis Scientist this month), interest was suddenly re-piqued.
So how do we communicate more effectively with the public? Peer-reviewed journal articles are less likely to be read by people outside the immediate field, let alone the public. (And they are likely to reinforce stereotypes of scientists being preternaturally intelligent, almost alien beings [2].) And while social media is a natural platform to communicate less formally, its impact in (analytical) science seems to have been minimal – the Twitter poster sessions created by Strathclyde's Matt Baker are an exception rather than a rule (3). But things are looking up: many of our interviewees talk about the importance of developing students' communication skills, conferences are increasingly including social media symposia, and new research projects are using blogs and Twitter as part of their M.O. (4).
Obviously, we like to think that we're playing our part. In an issue covering space travel, drug discovery, DNA fractionation and analysis of crab urine, I think we shout pretty loudly about the diverse applications of analytical chemistry. And while we may not communicate directly with the public, we do convey complex technical information to scientists in completely different fields. Giving scientists a voice is also important to us; it motivates us in every interview we do, and gives us a thrill when a particularly opinionated In My View comes our way.
So, talk to us, to your students, with the public – to your Twitter followers. If only to save me from awkward party chit-chat.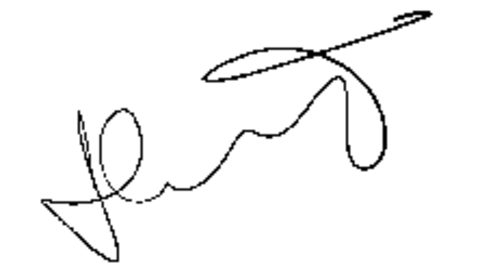 Joanna Cummings
Deputy Editor
Subscribe to The Analytical Scientist Newsletters
www.tas.txp.to/TAS0317/haste
www.tas.txp.to/TAS0917/foodsmartphone
About the Author
Joanna Cummings