Business & Education
Education
Behind Every Instrument...
Analytical scientists are not just another machine in the lab – we must learn from this period of disruption and strive to take better care of ourselves and our colleagues
Zoë Ayres | | Opinion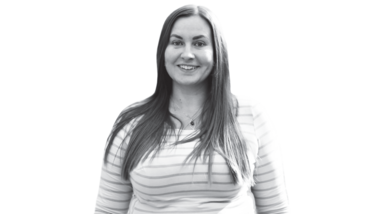 With the need for high-throughput, rapid, and reliable testing, analytical science has readily taken its position at the forefront of the COVID-19 battle. With daily updates about the creation of new techniques to help tackle the crisis, it's easy to forget about the people behind the machines. And yet, behind every test, and behind every instrument, there is a human being.

That's why, as we move towards a "new normal" in the post-pandemic world, I encourage you to use this disruptive period as an opportunity to disrupt our thinking about mental and physical wellbeing in science.
Many of us have found ourselves without a lab in recent months. For some, this has provided an opportunity to work from home – perhaps for the first time. While some of us have been counting down the days until we can set foot in our labs again, others have welcomed the opportunity to trial home working. But even when we do return, we should consider the benefits that flexible working brings. Are there ways to schedule data processing days at home, allowing people to save valuable time? Could meetings be consolidated to a few days a week, allowing people to work from home more often? This could not only improve the workplace experience for many, but potentially increase efficiency in the long run. Flexibility is also likely to promote a more inclusive workforce by allowing people to fit their work around other aspects of their lives, such as caring responsibilities.

The pandemic has also emphasized the importance of mental health. Burnout – emotional or physical exhaustion brought about by overwork or stress – ultimately leads to reduced productivity and output. With the constant pressure to do more and achieve more, and now the added emotional load of a global pandemic, it is vital that we prioritize the wellbeing of our researchers going forward. However, many of us are not comfortable being open about our mental health. This is perhaps not surprising. As analytical scientists, we feel we must be just that – analytical. It's hard to analyze our own mental health and wellbeing or talk about the pressures we face. This needs to change.

If you remain unconvinced by the need to improve mental health awareness and support within the analytical sciences, perhaps it's easier to talk about it in more familiar terms? As analysts, we all understand the importance of calibrations. They are vital for us to have confidence in our results and draw meaningful conclusions. This same logic applies to our own mental health – our internal calibration. If not properly addressed, we cannot perform at our best. It is essential that we create working environments where people feel supported and can thrive, otherwise we risk losing valuable talent.

During this uncertain time, we should acknowledge the opportunity to reflect on and review the culture in our companies and institutions. It is only by creating a more inclusive, compassionate, and supportive environment for all that we will be able to solve the greatest analytical problems of our future.
Receive content, products, events as well as relevant industry updates from The Analytical Scientist and its sponsors.