Business & Education
Business
Business in Brief
A round-up of the latest analytical science news, from key announcements at HUPO to partnerships aiming to improve the analysis of biomolecules
Lauren Robertson |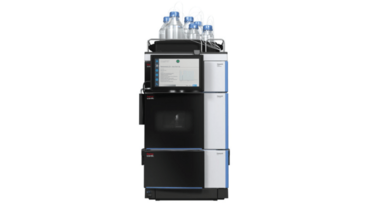 Amidst the 20th Human Proteome Organization World Congress (HUPO) program, a number of companies made key announcements. Bruker, for example, announced it was collaborating with partners in key areas such as single-cell proteomics, plasma proteomics, and tissue proteomics to overcome some of the complexities of automating sample preparation protocols and increase adoption across the field. Chiefly, the partnerships will see Bruker's timsTOF system combined with an automated sample preparation system from Cellenion for single-cell 4D proteomics, Seer's Proteograph product suite for rapid detection of more than 3000 proteins in human plasma, and PreOmics' BeatBox technology for tissue homogenization (1).
Thermo Fisher Scientific followed a similar tact with a number of co-marketing agreements aimed at accelerating proteomics workflows. Thermo will also work with Cellenion to provide customers with a platform to effectively and efficiently analyze thousands of single cells using its TMT multiplexing technologies and Orbitrap mass spectrometers. Besides this, Thermo will build on its existing chromatography portfolio – namely the Vanquish Neo UHPLC system – through the acquisition of PharmaFluidics, who will provide its range of µPAC columns to enhance LC performance in biomarker, proteomics, and drug research (2).
SCIEX and RedShiftBio have entered into a supply agreement enabling the sale of RedShiftBio's AQS3 pro throughout the US. This novel microfluidic modulation spectroscopy technology integrates automated sample handling with a quantum cascade laser-based optical system to improve the analysis of biomolecules (3).
JEOL has recently released a new scanning electron microscope, the JSM-IT510 series, which will expand on the current features of the InTouchScope. In particular, a new "simple SEM" function will enable users to select the acquisition conditions and effectively leave their routine work to the instrument (4).
Tosoh Bioscience has partnered with UGA Biopharma to exchange knowledge on upstream and downstream bioprocessing of biosimilar cell lines. Tosoh will gain access to UGA's library of ready-to-use cell lines, enabling the expression of mAbs, fusion proteins, and enzymes for biopurification and bioseparation research and development (5).
Receive content, products, events as well as relevant industry updates from The Analytical Scientist and its sponsors.