Business & Education
Business,
Spectroscopy
Business in Brief
Our round up of the latest business news – from FTIR spectroscopy for COVID-19 diagnosis to the first LC-Raman system
Lauren Robertson | | Quick Read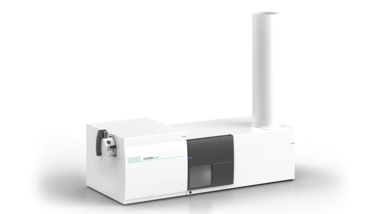 MOBILion systems has launched its first commercial product based on SLIM (Structures for Lossless Ion Manipulation) technology developed by Richard Smith at Pacific Northwest National Laboratory. MOBIE, a high-resolution ion mobility (HRIM) product, aims to address characterization challenges faced during biopharmaceutical drug development (1).
Honey fraudsters beware – Bruker has just released its latest NMR honey-profiling module that expands the database of reference honey samples and enables more advanced analysis of authenticity (2).
Using an Agilent Cary FTIR Spectrometer, researchers have developed a rapid method for identifying those COVID-19 patients expected to develop severe symptoms. The technology, which is based on analyzing the infrared spectra of blood plasma, aims to free up healthcare resources (3).
COXEM Co Ltd and Bruker Nano have together released the world's first tabletop scanning electron microscope (SEM) with energy dispersive spectroscopy (EDS) and electron backscatter diffraction (EBSD) systems. The aim is to provide a low-cost product for entry-level users of SEM, with the added advantages of EDS and EBSD (4).
Shimadzu and HORIBA have come together to launch the first LC-Raman system. The unique combination of separation and visualization technologies strives to increase the accuracy and efficiency of measurements, while enabling detection of unknown components (5).
Receive content, products, events as well as relevant industry updates from The Analytical Scientist and its sponsors.