Business & Education
Professional Development,
Education
Casting Your Net(work) Wide
What's the point of expanding your analytical network? Where do I begin…
Christina Jayne Vanhinsbergh | | Opinion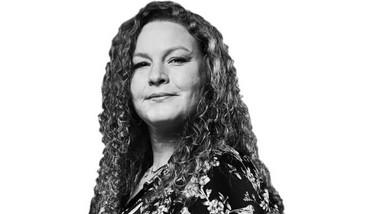 Networking can be a daunting prospect, and the associated skillset is not always easily developed. And yet it is clearly valuable activity – especially for early-career scientists.
I am a PhD student at the University of Sheffield, UK, with a focus on multidimensional chromatography and its application in oligonucleotide separations. The novel nature of PhD research requires that you widen your sources of expert knowledge beyond that of your academic institution. Integrating into a professional community seemed to be the fastest route, so I went in search of societies that offered events to further increase my network.
I found the Chromatographic Society and signed up for 'Grass Roots 2', a fundamentals of chromatography training weekend. Alongside an in-depth lecture program, we also participated in hands-on troubleshooting, and attended advice sessions and networking events; the organizers were incredibly welcoming and my confidence improved ten-fold. In fact, the weekend was so useful that I keenly attended many sequential ChromSoc events and ended up joining the organizing committee!
Societies like ChromSoc recognize the importance of providing early-career analytical scientists with opportunities for training and professional development. To this end, ChromSoc organize regular events to communicate cutting-edge technology and research, which also provides the opportunity for scientists to present their own work. What's more, these events are often conducted in partnership with other established networks, such as the Royal Society of Chemistry or the British Mass Spectrometry Society, which, when coupled with ChromSoc's engagement with industrial sponsors (which builds bridges between equipment manufacturers and users of the technology) significantly boosts the potential network.
My CV is now thicker, with skills in report writing, project management, networking and presenting due to my work on the organizing committee and at symposia.
If you're low on cash (as many postgrad students are!) there are funding options to support attendance, including student bursaries and the John Dolphin Fellowship. In addition, travel grants are available for early-career analysts in small-to-medium sized pharmaceutical and biopharmaceutical companies, and there are even opportunities for undergraduate students to undertake summer research studentships.
But the benefits for students don't stop there: ChromSoc recognizes contributions to the advancement of chromatography by awarding annual medals to those who make major and significant advances within the field, including an undergraduate student award, which recognizes the importance of early professional development. Nominations for recipients are made by the members of the society network – the same network that drives all society activities. Without networking, the society would not know what events would be of use for the professional development of members. The ChromSoc Twitter and LinkedIn pages are great sources for help and advice.
Through networking with the chromatographers in the society, I have been able to ask for troubleshooting advice, extend my training, seek funding opportunities and – more importantly – build a base of professional contacts. My CV is now thicker, with skills in report writing, project management, networking and presenting due to my work on the organizing committee and at symposia.
Association with a professional society sets me apart from other PhD students and enables me to build my profile within the professional community. I feel I can drive my own development; some opportunities that have allowed me to grow academically and professionally may never have presented themselves, if I had not committed myself to networking.
In my view, all postgraduate students should seek out relevant societies – through them, you can collaborate, engage and grow. It might feel a little scary or intimidating at first but, like all good things, it's worth the extra effort.
Receive content, products, events as well as relevant industry updates from The Analytical Scientist and its sponsors.
Christina Jayne Vanhinsbergh