Business & Education
Professional Development,
Translational Science,
Business,
Education,
Environmental
Connection Breeds Progression
Understanding the value – and potential pitfalls – of interdisciplinary collaboration
Kevin Schug | | 4 min read | Discussion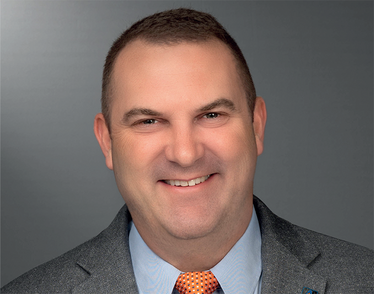 I believe that there are many ways to characterize the term "interdisciplinary." For me, the interdisciplinary nature of my work stems from the broad utility of analytical measurements, in different research fields, and working with a variety of industrial and academic collaborators. It remains engaging to consider the development of solutions in multiple application areas. At UT Arlington, we have a program that seeds collaboration with specialists across disciplines as varied as computer science, social work, and theater. Working closely with researchers from other fields is rewarding and allows us to learn from each other to improve in our respective disciplines.

One of the biggest problems to tackle through interdisciplinarity is exposomics. Though this is an active area of research, I can't help but think that we are only scratching the surface. By collaborating with trained individuals in fields such as biochemistry, civil engineering, and sociology, we can work to fully capture and understand the effects of nature and nurture on an individual. While we have not worked directly on exposomics in my laboratory, it is interesting to contemplate how the various methods we have developed for measuring chemicals in the body, organisms, and the environment might be stitched together to obtain a more complete picture of the mobility and fate of different molecules. A hearty dose of data science would also be needed.

On a more modest scale, I've enjoyed working with a variety of engineers, entrepreneurs, and scientists across industry and academia to develop better means for characterization of wastewater from oil and gas extraction activities. Usually, more water is produced than the desired oil or gas. Instead of disposing of wastewater underground, it makes sense to develop treatment and extraction technologies to expand the opportunities for reuse – removing the need for freshwater in activities, such as hydraulic fracturing. These waters have mixed with underground geology and contain valuable metals and minerals that could be repurposed if effective ways can be developed for extracting them. However, treatment technologies must be robust, have good performance, high throughput, and economic viability to be adapted and implemented. We're currently using various analytical tools to understand the different substances within wastewater, hoping that, by working closely with industry, we can push the boundaries of reuse.

Unfortunately, some collaborations don't succeed. Without actively engaged and interested interdisciplinarians, your project is unlikely to progress to completion. The nature of interdisciplinary research is often waiting for one group to finish their part so you can take over, passing your finished work onto the next team, and so on. Projects can stall if groups don't finish their area of work. I've had many collaborations flourish or fail based on this aspect alone. Good interdisciplinary work cannot be forced – you need strong mutual respect and communication to work together seamlessly. With these elements present, the range of problems you can address increases dramatically – as does your success rate.

UT Arlington has been running an internal interdisciplinary grant program for many years – yielding seed funding for some interesting collaborations. Fostering relationships across small businesses and academia often requires funding projects from government agencies, such as the Small Business Innovation Research (SBIR) and Small Business Technology Transfer (STTR) programs. With this project in particular, a portion of the funding goes to each entity, substantially supporting interdisciplinary work. However, for such projects to work, the teams must meet milestones and undertake separate application processes to develop their initial work.

Much of my research over the years has been supported through industry contracts – but that can only happen when industry partners see value in what your research could contribute to the field. Many people believe that industry-supported research cannot be published – which we've found to be the exception rather than the rule. It is true that some companies enter into contracts that restrict publications. However, peer-reviewed literature in collaboration with a third party can be a great way to prove technology. Publications can be written without revealing important intellectual property. As a project progresses, discussions of outputs become easier.

Another strong benefit of collaboration with industry professionals is regular interaction. This is especially important for students because it gives them a view of the project through an industry professional's eyes, which helps improve their understanding of important aspects of the work. Oftentimes, these relationships can develop into a job offer for the student once their studies have finished. The most important aspect of successful collaborations is an industry partner who is willing to bring resources to the academic side, and an academic partner that will work towards solving the problems at hand while considering flexibility and importance for their industry partner.

I think that more companies are open to academic collaboration and supporting academic research, but there are many that are still yet to realize the benefits that interdisciplinary work with an academic team can yield.
Receive content, products, events as well as relevant industry updates from The Analytical Scientist and its sponsors.