Business & Education
Education
Digital Overdose: The New Academic Reality
E-learning and e-communication has swept science amidst the pandemic, but are they worthy substitutes for their physical counterparts?
Victoria Samanidou | | Opinion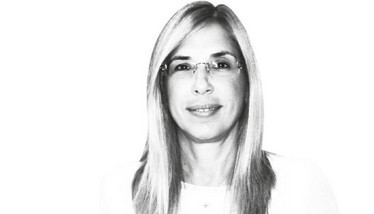 The COVID-19 pandemic has changed our daily routines. Distancing has put our social lives on hold; remote working has invaded our homes. This is the "new normal": a digital life and a virtual reality.

Few foresaw the rapid spread of the pandemic. But all of us soon faced the reality – and the resulting lockdowns. These lockdowns had far-reaching effects. The impact on academia was obvious, with campuses becoming ghost towns and terrified professors wrestling with unfamiliar online teaching platforms. Sitting at home and speaking into a screen, wondering whether your students are even listening, is quite an experience. And, on the other side, students may struggle to connect to these often very impersonal presentations.
Though teaching from home may sound cozy, it is actually quite tiresome for all involved. The biggest challenge is the lack of interaction with the audience. There's no way for presenters to immediately assess whether the information is being absorbed. And, if it is, to what extent? My own students have admitted that they are easily bored when attending online lectures and webinars; attractive topics or lectures delivered by notably charismatic professors may be exceptions, but they are rare.

Then came the conference changes. Most were postponed for one or two years (the latter currently sounding a little more feasible), but some organizers opted for a digital format. Others opted for a hybrid of physical and digital elements. Unfortunately, those that went fully digital received some negative feedback – particularly from senior scientists. Why? Because virtual events cannot offer the opportunity for connection and collaboration that physical conferences do. After all, we cannot replicate the atmosphere present at coffee breaks and social events, and no one can say for sure when those may return. Yet nobody can deny that digital events have their benefits. If nothing else, we at least save time and money on transport.

Before 2020, I viewed online events with trepidation. But, since March, I seem to have magically overcome this. Now, I find myself not only attending webinars, but even organizing my own events and e-conferences. In fact, 10 days ago we organized a virtual, three-day conference with 18 sessions (some running in parallel), with an audience of over 100 participants from Greece and overseas. Over 200 oral and poster presentations were included, and participants readily asked questions. All admitted that the event was very successful (though we missed coffee breaks and informal chats). It was an awesome experience under current circumstances.

All things considered, remote education is a powerful tool. Take webinars, for example. These events are usually free and anyone can attend – regardless of the locations of hosts or other attendees. With the issue of distances eliminated for the time being, scheduling is also simplified. Nonetheless, I cannot help but wonder to what extent an audience can take in all of the information presented through a computer screen.

I consider myself very lucky that I've had the opportunity to meet many a scientific guru throughout my career – most of whom I encountered at conferences. Their words and lectures have had a significant positive impact on my career. Perhaps it is still too soon for us to have a clear view on the topic. However, I optimistically think that we should take all the advantages that technology offers us to transform this difficult situation into a positive experience. After all, some changes will likely remain long after the pandemic. So, the "new normal" is truly upon us. Time will tell what impact the lack of these encounters will have on us, and especially on early-career scientists, in the coming months.
Receive content, products, events as well as relevant industry updates from The Analytical Scientist and its sponsors.