Business & Education
Professional Development,
Business
Expect the Unexpected
Jobs for life are a thing of the past – make sure you develop the tools to survive and thrive, wherever your career takes you.
Yong Guo | | Opinion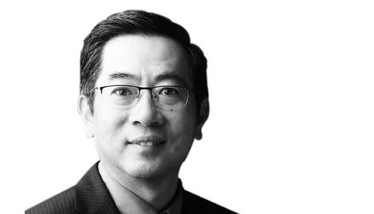 Before Forrest Gump's mother died, she told him: "Life is like a box of chocolates. You never know what you're gonna get."

Life certainly is unpredictable, and so are careers. As young professionals eagerly embark on their first forays into the job market, they naturally tend to take an optimistic view of the future, without being fully aware of the unpredictable nature of their chosen path. A case in point – when I started my first job in the pharmaceutical industry, I would never have guessed that 22 years later I would be starting a whole new career as a teacher.
To live under the illusion that you will maintain one job indefinitely would be naïve, but that's not to say you can't find success and fulfillment.
Young scientists starting out today should expect to have not just multiple jobs but multiple careers throughout their professional life. To live under the illusion that you will maintain one job indefinitely would be naïve, but that's not to say you can't find success and fulfillment – perhaps even more so than if you had stayed on a single trajectory. Some of these changes will be by choice to pursue better pay or prospects, but others may be forced by unforeseen circumstances, such as closures or layoffs. I've experienced my fair share of "reorganizations" during my own career in the pharmaceutical industry, and a question I am often asked is whether there is a way to prepare for this unpredictability. While certain situations are beyond our control, I strongly believe that there are steps we can take to be ready for change. My comments will particularly focus on the pharmaceutical sector, but I hope that young scientists in all industries can find something that fits their situation.

First, you need to establish yourself. Young graduates may be surprised to find that work in industry is quite different from their training, even at the PhD level. Whether you are starting your first job or taking up a new position elsewhere, you should aim to establish yourself as a valuable contributor as soon as possible. For example, the pharmaceutical industry is notorious for its use of jargons and abbreviations – take the initiative and learn them. You will not be provided with a course on such things, and this is a very small part of the learning curve ahead.

You will almost certainly be working in a team. Enthusiasm for the work and a "can do" attitude will help greatly with your success. Another step towards establishing yourself is to find a niche area in which you are recognized as the "go to" person. This is especially important for PhD scientists. A "jack of all trades" is useful, but also dispensable. Recognized expertise in a specific area leads to more opportunities.

Second, work continuously on your communications skills. I find that the young scientists often have excellent training in the technical aspects, but lack sufficient training in communicating information; for example, writing reports and giving presentations. The corporate world is more complicated than the ivory tower. You must communicate well with a range of culturally diverse colleagues, and do so from various functional perspectives and with different agendas in mind. You must communicate effectively across all barriers. Unfortunately, there is no shortcut to acquiring these skills. The only way is to pay attention and practice, practice, practice.

Third, explore new areas and passions. When you are happy in your role, there is a danger of becoming complacent as the everyday becomes routine. It is important to remember that employer requirements often change over time, potentially making your expertise (and maybe even your role) redundant. Many pharma companies offer job rotation programs – a great opportunity to broaden your skills. Another option is to pursue an MBA or business certificates; additional training in business may be an asset when new opportunities knock on your door.

Fourth, build your network. Scientists tend to exist in small social circles within their discipline. While that may be ideal for a certain level of discussion, you may find your address book is rather thin when it comes to pursuing new opportunities.Step outside your comfort zone and expand your network – not randomly, but with your long-term goals in mind. Joining and volunteering your time to scientific and professional organizations is a great start.

Your network should include a mentor and preferably also a sponsor. What's the difference? A mentor advises you, but a sponsor (a senior staff member at your current employer) actively advocates for you and helps you to advance. Sponsors are hard to find but tremendously valuable.

Finally, keep an open mind regarding future opportunities. Unexpected opportunities may come your way, but you should focus on those that are aligned with your long-term goals. When such an opportunity presents itself, you need to be ready; sometimes the perfect opportunity only comes along once and you must be ready to seize it when it does.
Receive content, products, events as well as relevant industry updates from The Analytical Scientist and its sponsors.