Business & Education
Business,
Education,
Professional Development
Fantasy Thanksgiving
With many of us eating with family and friends over the Holidays, we thought we'd ask our Power Listers about their dream dinner party guests…
James Strachan | | 4 min read | Discussion
Daniel DeBord: I would invite Enrico Fermi, J.J. Thompson, and Hermann Wollnik. Thompson was an incredible physicist – and known as the father of mass spectrometry. It would be incredible to be able to discuss how the technology has evolved since his passing. Fermi is widely known as one of the preeminent physicists of the 20th century who mastered both theoretical and experimental aspects – hence the biography about him entitled "The last man who knew everything." And Hermann Wollnik is an expert in the theory and design of ion optics. His breadth and depth of understanding in the space is something I can only aspire to. The combination of these giants of the field would certainly make for some engaging conversations!
Evelyn Rampler: I would invite Marie Curie, Simone Beauvoir, Dorothy Hodgkin, Hildegard von Bingen, Kurt Cobain, Albert Einstein, Nelson Mandela, and Charles Darwin to discuss the meaning of life. The perfect dinner party would finish in a piano bar, preferably during ASMS, with all my mass spec colleagues – Erin Baker and the FeMS crew hitting the dance floor and Neil Kelleher stage-diving.
Christina Jones: Beyoncé is a MUST, and I expect a song or two for entertainment purposes. Regina Hall also comes to mind – positive energy and laughter. Oprah Winfrey and Shawn Carter to learn about overcoming life challenges, personal growth, and financial independence.

Benjamin-Florian Hempel: On a scientific level, I would be fascinated to have dinner with all great personalities who made mass spectrometry to what it is today. From a personal point of view, I really would enjoy meeting politicians, philosophers, scientists, religionists and artists who have advanced humanity with their opinions and passions. That would be an incredibly long list, of course, but to name a few: Anne Frank, Dalai Lama, Galileo Galilei, Mother Teresa, Nelson Mandela, Mahatma Gandhi, and Martin Luther King. All these revolutionists can tell an inimitable story; learning more about the personality and thoughts behind these people would be a unique opportunity and pleasure.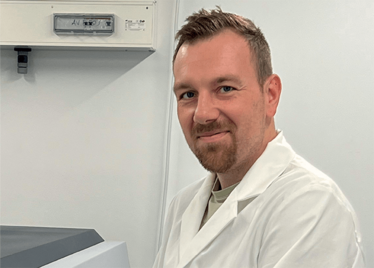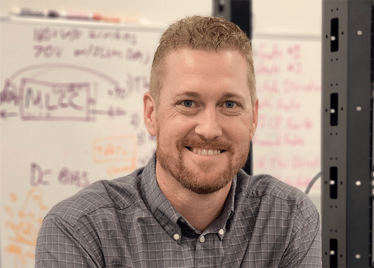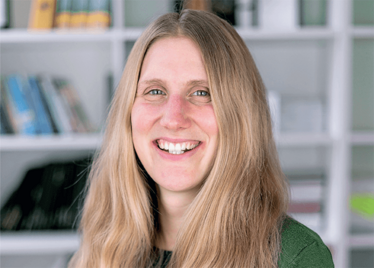 Ali Salehi-Reyhani: Stephen Fry and Bill Shatner for the anecdotes. George Carlin to liven it up. Arnold Schwarzenegger and Robin Williams who'd turn up late with cigars. Feynman (my copy of Lectures on Physics needs autographing), who'd kick off a jam with his bongos before it got late, tired and quiet. Max Boyce would turn up to tell us all a lovely story under the stars with his guitar.

Andrea Gargano: My dream analytical science dinner would be themed "perspectives on how to perform and monitor gene therapy." Presentations and dinner would alternate. The event would have an open bar with good cocktails to facilitate interactions. Jennifer Douna would be introducing and giving her perspective on gene therapy approaches; Kelly Zhang would tell us about how therapeutics have been developed and the challenges in their analysis; and Carol Robinson would give her perspective on what mass spectrometry can do in facilitating the understanding of the modifications that gene therapy induces in living organisms.
The dinner would be with fun friends from our community and family – some that come to mind are Peter Schoenmakers, Rob Haselberg, Isabelle Kohler, Henrik Cornelisson van de Veen, Eva Johansson – but many more should be there, including our students, who would help manage the dinner, ask questions and make it a captivating and fun event. The outcome of such an event would certainly be a successful research grant!
Anna Laura Capriotti: I would invite Mary Wollstonecraft Shelley, the English novelist who, in the 19th century, anonymously published her famous novel Frankenstein, which is considered the first science fiction novel in history. Because science fiction has typically been associated with male novelists, she had to fiercely fight to be acknowledged. Women have always had to fight to see their credits recognized – in the fields of art as well as in science and research. As a young female researcher, Mary Shelley has always been an inspiration to me.

Liam Heaney: The 2006 St Helens Rugby League treble winning squad.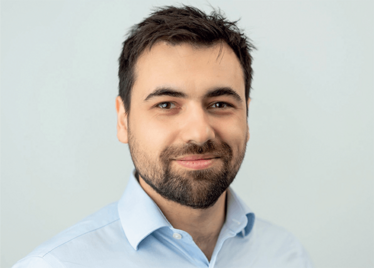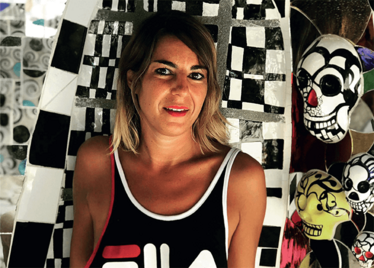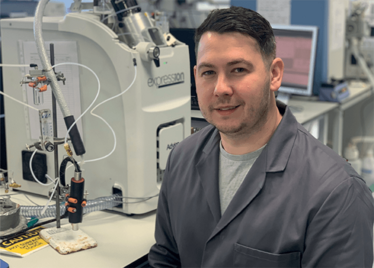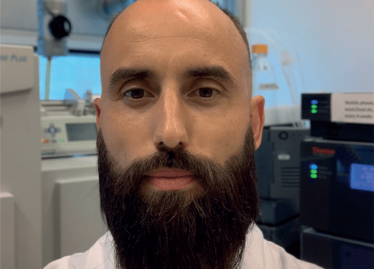 Isabelle Kohler: I would organize a Power List-themed dinner and gather all my past and current colleagues, mentors and supervisors who have once been featured in the Power List since 2013. Since the beginning of my career (during my PhD in Geneva) until my current position as Assistant Professor in Amsterdam, I have been fortunate enough to be surrounded by talented people who are recognized as the most influential analytical scientists by the community. Luckily, with international borders opening again after the COVID-19 pandemic, there's a chance that this dinner actually happens in the foreseeable future! I'm sure I don't need to list here who will receive an invitation card to this dream dinner – they will already know who they are!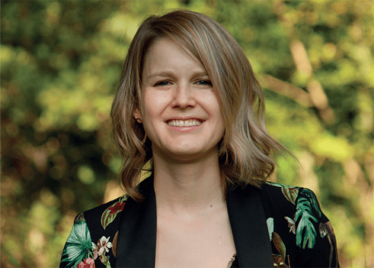 Receive content, products, events as well as relevant industry updates from The Analytical Scientist and its sponsors.