Business & Education
Education,
Professional Development
In My Skin
Analytical scientists from underrepresented groups do not have an easy route through academia – it is time we all understand their challenges so that we can establish positive, inclusive change
Bhavik Patel | | Opinion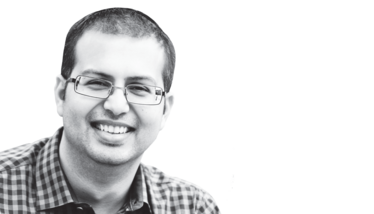 Recent coverage of the Black Lives Matter movement, and the events that have transpired as a result, have hit home with many analytical scientists from underrepresented groups – reminding them of the challenges they too have faced while progressing through academia.
Notably, these challenges have not surfaced overnight. There is clear evidence that Black, Asian and Minority Ethnic (BAME) scientists are less likely to be in leadership positions (1), less likely to be nominated or given prizes and/or awards, and have much lower success rates for grant proposals than their white colleagues (2). Furthermore, the ACS Division of Analytical Chemistry recently highlighted that, over the past decade, they received very few nominations from underrepresented groups (3).
This systemic racism should be enough to explain why many do not feel a sense of belonging within the wider STEM community, but, to add to this, many minority analytical scientists are also subjected to racism, tokenism, and microaggressions throughout their career. When I first started my career in analytical chemistry at the start of the millennium, I remember a strong feeling that there were seldom any role models that looked like me. And I think it's important to not underestimate the impact of this issue – it can leave many feeling like an outsider as soon as they commence a career in the field.
I was lucky – many of my mentors did not treat me any differently and have been highly supportive throughout my career. But I've also had to endure a sense that some have never really considered me as a "real" academic. I recall attending many analytical chemistry conferences in the UK and US, where attendees would think I was the audio visual technician, or when speakers would ask me if I would be happy to upload their presentation. At the time, you laugh it off, but such interactions tend to stick with you.
Even now, as a senior academic, I encounter people who might justify my achievements as tokenistic gestures to help support race equality. Imagine experiencing decades of this inappropriate behavior whilst striving to remain a professional at all times. And if minority analytical scientists raise these issues? They will often be dismissed or considered "troublemakers."
So what can the analytical community do? Changes are already being made; for example, The Analytical Scientist's 2020 Power List experimented with a new format to increase diversity. However, though this will certainly help with increasing the diversity of the list overall, many minority analytical scientists in the western world are still likely to be overlooked. The challenges facing our field are vast and systemic; to overcome them first requires acknowledgement that these challenges exist and an acceptance that there is still a long way to go.
We cannot leave the responsibility of eradicating racism to BAME scientists – we need our white allies to stand up and call out any abhorrent behavior. The first step in being an active ally is to educate yourself about the lived experience of those from underrepresented groups. It is then critical that you stand up against any forms of racism and use your position of privilege to support and mentor minority analytical chemists, so they can be considered for the same opportunities.
Key figures in the field, such as those highlighted in the Power List, can also use their positions of leadership to help amplify those voices without a platform to be heard. In my view, it is key that our entire analytical science community come together and endorse the fact that diversity and inclusivity enriches our community. We must fight to build and then ensure we sustain this diversity and give hope to young scientists beginning their careers in analytical science.
Receive content, products, events as well as relevant industry updates from The Analytical Scientist and its sponsors.
Royal Society of Chemistry, "Black representation in UK academic chemistry" Available at: https://rsc.li/3kDYKAF
UKRI, "Diversity results for UKRI funding data" Available at: https://bit.ly/37NHohn
American Chemical Society Division of Analytical Chemistry, "A special message from the Division" Available at: https://bit.ly/3muwst5