Business & Education
Professional Development,
Education
Industry Invisibility? A Response to the Power List
Celebrating achievements in our community is admirable, but we must work to ensure that key contributors are not forgotten
Terry Berger | | Opinion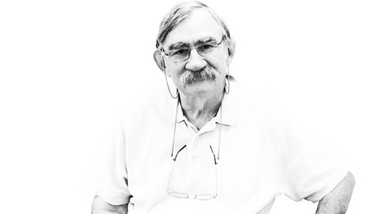 I am a regular reader of The Analytical Scientist's Power List, but I feel there is a distinct gap in the 2019 edition that is deserving of comment. Of the 100 scientists listed, 92 are academics. What's more, the industry and national lab folks included are largely those in management positions, who do not spearhead invention efforts themselves.
Though I understand the List is based on a survey of readers – many of whom may not be fully aware of the inner workings of industry – I fear that this format risks overlooking the greatest source of innovation and invention in the field. That's not to say that those listed haven't made incredible contributions – they have, and I personally know and am proud of many of them. But it is important to recognize that their work often stems from the seeds sown in industrial settings.

Big instrument companies have almost stopped inventing since the 1980s, relying instead on new startups to develop technologies. These startups are then generally acquired on achieving viability. The ideas behind these startups may come from grad students or professors, but more often come from individuals with ideas that the big companies wouldn't listen to. This is my world – the world I find ignored in the Power List.
These big companies provide employment for some of the most talented grad students – those with research aimed at developing technologies would not flourish outside of instrument companies. These companies also tend to have enhanced resources, and quicker and simplified access to government funding, when compared with academic institutions. This is truly the environment for growing ideas into a reality, and there is incredible analytical talent in instrument companies that is generally not acknowledged.
Waters has initiated an award to honor industrial chemists: the Uwe D. Neue Award, named after a great contributor to separation science who died far before his time. Nevertheless, there is no system akin to the Power List for honoring industrial chemists. I believe that these individuals are of equal importance to those frequenting the List, but are at a disadvantage as their managers do not encourage them to report on research until it is protected by patents or is part of a commercial product. Publication is not a usual job function in this setting, and these workers are seldom paid for time writing papers – and so, important insights from this space often go unreported. The result? Industry scientists often do not have a resume equal to those in academia regarding publications, but patent literature does act to fill the void somewhat.
A Power List for industrial innovators (not managers) might be one idea – but I can't say how exactly one would go about doing that... In any case, the Power List – as it stands – fails to tell the whole story.
I strongly encourage readers to bear in mind their industrial peers when placing their nominations for the next year, so that we may celebrate the achievements of scientists across all sectors of our community.



Nominate scientists in industry now – before the official nomination process begins – by emailing: [email protected]
Receive content, products, events as well as relevant industry updates from The Analytical Scientist and its sponsors.