Business & Education
Education,
Business
Kickstarting Publishing Parity
Women face many obstacles in the worlds of academia and publishing – and it's time that changed
Emma Wilson | | Opinion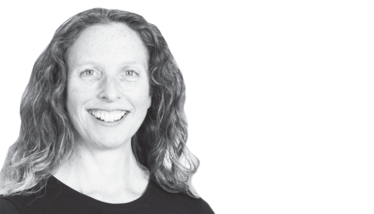 Science has the power to solve many of our global challenges, not least the pandemic we currently face. In rising to this occasion, it has never been more important for science to attract, develop, and retain a diverse group of talented people. Why? Because diverse teams deliver better results – and because it's our ethical obligation to encourage inclusivity in science. Unfortunately, many people's personal experiences, and much of the available data, suggest that science still suffers from bias and discrimination against underrepresented groups.
I lead the publishing program for the Royal Society of Chemistry and have always been passionate about the contributions of women in both science and academic publishing. Over the past few years, I have combined these interests through my involvement in developing a framework for action (1). The framework, a tool for editorial decision-makers, is designed to drive progress on inclusion and diversity in terms of gender and beyond. What we need right now is action – and it seems other publishers agree. As a result, we've combined forces with 19 other organizations to act on inclusion and diversity in academic publishing.
Over the years, our community has worked to create change, but we needed to go further – and faster. We began the hunt for more information three years ago, and published two reports (2) (3) detailing data on the lack of diversity. But that's not all. We also identified a need for greater transparency and uncovered a number of barriers women face regarding retention and progression in UK academia. Hungry for more data on these barriers, we realized that we were sitting on a huge pile of incredibly rich information we could mine – our journal publications.
We carried out an in-depth gender analysis of each stage of the publication process, analyzing more than 700,000 manuscript submissions and 141,000 citations of our journals. The data are published in our report – "Is publishing in the chemical sciences gender biased?" (4) – and in a peer-reviewed paper (5). Our analyses showed that gender differences exist at each step of the publishing process. Many appear minor in isolation, but their combined effect puts women at a significant disadvantage. Knowing this, we had to act – a decision that culminated a year later in our framework, which we believe sets the standard for driving change in the academic publishing industry. It's a "go-to" reference guide that outlines the methods by which we can achieve change and how this change can be quantified across the publishing process.
We always planned to roll the framework out across our editorial teams, but thought it was too important to keep to ourselves once it was complete. What we needed was a workshop – so we swiftly organized one via Zoom at the start of lockdown. Eight other publishers joined us, and we found that we had huge areas of common interest, as well as a genuine desire to support positive action in our community. The workshop concluded with a joint commitment (6), now signed by 19 publishers with portfolios in excess of 7,000 journals across many disciplines.
Our pledge: to scrutinize our publishing processes and take action to achieve a minimum standard for inclusion in publishing. It's still early days, but this is important work – and I'm absolutely energized to play a role in it.
Receive content, products, events as well as relevant industry updates from The Analytical Scientist and its sponsors.
Royal Society of Chemistry, "A framework for action in scientific publishing" (2020). Available at: rsc.li/396ERgW.
Royal Society of Chemistry, "Diversity landscape of the chemical sciences" (2018). Available at: rsc.li/2ChwmU8.
Royal Society of Chemistry, "Breaking the Barriers" (2018). Available at: https://rsc.li/32lCjdn.
Royal Society of Chemistry, "Is publishing in the chemical sciences gender biased?" (2019). Available at: rsc.li/30LrNKb
AE Day et al., "Is there a gender gap in chemical sciences scholarly communication?" Chem Sci, 11, 2277 (2020). DOI: 10.1039/C9SC04090K
Royal Society of Chemistry, "Joint commitment for action on inclusion and diversity in publishing" (2020). Available at: rsc.li/391bM6g.